The chief executive of the British Retail Consortium (BRC) has urged retailers to "get with the programme" and stop thinking about online and bricks-and-mortar as separate channels if they are to succeed in the current difficult marketplace, writes Sean Hannam.
Speaking at electrical retailing trade association Retra's conference in Coventry this week (March 26), Helen Dickinson (pictured), said: "It's not about stores versus online. The connectivity between digital and physical and people having a seamless experience is going to become much more important. As soon as we can stop thinking about the two channels as being separate and start thinking about them from a customer's point of view, then there are real opportunities to deliver growth."
She added: "That will raise all sorts of questions for individual businesses. Are like-for-like sales a good measure of performance? Should we be looking at the lifetime value of customers as a different way of assessing success? Interconnectivity between physical and digital will continue to grow – retailers need to get with the programme and stop thinking about them as two separate channels."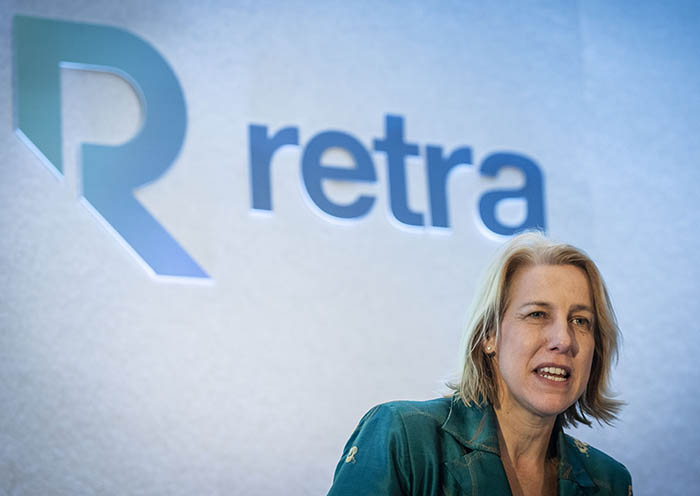 Dickinson said that physical stores aren't dead, but that their role will be different in the future.
She highlighted important areas, such as experiential and retail theatre, but also said that we shouldn't underestimate convenience: "People will still want a physical space for convenience purposes and for fulfilment and for service – it might not be efficient for something to be delivered to your house. People also need an understanding of how some products link together – it's more important than ever."
She also said there was a need for physical spaces in order display new innovations and act as showrooms for brands.
"I'm not suggesting that everybody should be everything, but what's important is for businesses to think about where they fit in, what their store is for and what will encourage people to come in."
Commenting on the state of the high street, Dickinson said: "If stores aren't dead, then I guess that means the high street isn't dead, but I do think we need to stop thinking about high streets and retail as being the same thing. I don't think the high streets of the future will solely be about retail – we need to think beyond retail and think about care in the community, the ageing population, flexible working spaces and housing shortages. We have too much retail space, so could that be part of the answer?"
Coupled with business rates, town planning and car parking, all of the above issues will play a part in facilitating a successful reinvention and a reimagining of the role of the high street, said Dickinson.
She also told delegates that emerging technologies such as Artificial Intelligence (AI), Virtual Reality (VR), blockchain and the Internet of Things (IoT) were being tested, trialled and assessed and invested in for retail.
"We don't know which ones are going to become mainstream, but there's no doubt that some of the technologies out there will make things different from what we have now. From an individual business point of view, it's all about deciding whether there are opportunities for a company to invest in some of those technologies, or, if not, look at which ones will be likely to have an impact on your business and decide what the consequences might be and how it could benefit your company."