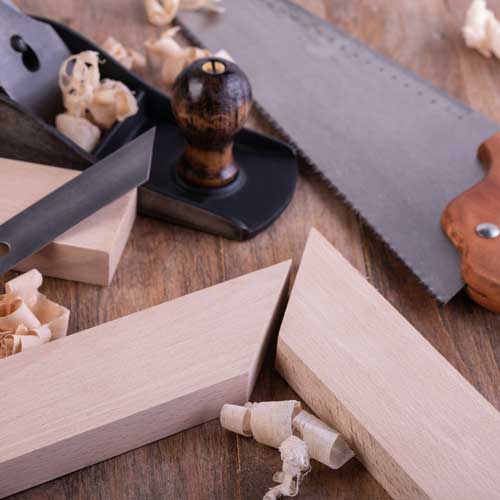 What does 'bespoke' actually mean?
The word 'bespoke' is used across the industry but has a wide and very fluid definition, so if anyone can use it to describe pretty much anything, does it really have any value?
It is certainly a very evocative word and, as such, always looks and sounds good in marketing but those at the purist end of the definition believe it should only be used in exacting circumstances.
"I think bespoke is when it's made to a customer's specification and not available off the shelf," says Kenneth Luck, managing director of Luck and Fuller Design Studio. "We have a few furniture suppliers who offer 10 different colours on furniture but this isn't bespoke, it's a good selection
"Bespoke, for me, is when they'll do anything we ask, Mylife and Catalano made my front window display in RAL code 3015 as a special item for me, now that's bespoke!"
But there are some who would argue that even a unique colour on a standard product isn't actually bespoke.
"Designing within a space with pre-determined sized cabinetry is not bespoke. Putting a twist on colours and styles is not bespoke," says Sean O'Malley from Arbor Lane Interiors in Rochester.
"Bespoke is the manufacturing of furniture and cabinetry to the requirements of the individual client. Each and every order manufactured by us here at Arbor Lane Interiors is bespoke, as defined by the size and colour."
Dan Hurtley, who runs his own eponymous kitchen company in Lancaster, takes it even further.
"In my opinion, [bespoke means] workshop made to order in any size colour or even style. We regularly mock up sample doors to the clients exacting spec. We start with planks of timber and finish with a kitchen. We are bespoke."
But, of course, there are those who argue that the word 'bespoke' has a much broader application. If the end result is totally unique to each individual customer, why isn't that classed as bespoke?
"Why is using pre-determined sizes not bespoke?" asks Joe Farnell from Home Sweet Home in Barnstaple. "The kitchen itself has been designed to suit that individual client and space and the design probably couldn't be taken and used again in another home.
"The fact the designer or manufacturer uses set sizes to accomplish this design doesn't make it any less bespoke? Do you have to design in random measurements – 631mm or 578mm – to be bespoke? If the kitchen is not off the shelf, manufactured to order, designed to suit the space dimensions and client's requirements, why is it not a bespoke kitchen?"
Tony Robson from Day True in London agrees.
"Everything is bespoke, as it should be designed for the client, we've never completed a project where one is the same as another."
Without any agreed, or enforced, guidelines on the use of a word like 'bespoke', it is left to the customer to interpret context. And if it is the retailer, designer or manufacturer providing the context then we are left in a situation where it can used wherever they like.
But does this ultimately devalue its impact?
Angus Kerr from The Bathroom Company in Edinburgh certainly thinks so.
"It is a totally pointless word in the same way that 'luxury' has been bastardised. We might as well just say we sell really good products and our fitters are really good as well. I absolutely abhor seeing these type of words used in a common or garden context. It nullifies them."
And perhaps this is the perfect illustration of that from Tony West, manager at HPS in Sittingbourne.
"A company quoted my kitchen, claiming the cabinets were bespoke. When the design came back, two filler panels were included as the cabinets did come in sizes to fit the space exactly. This didn't seem like bespoke to me and wasn't what we were expecting. But what do I know, I'm just a toilet salesman…"
What do you think? Email [email protected]
The latest episode of The kbbreview Podcast it all about this very subject. Listen now using the player below or click here to listen on Apple Podcasts or here to listen on Spotify.