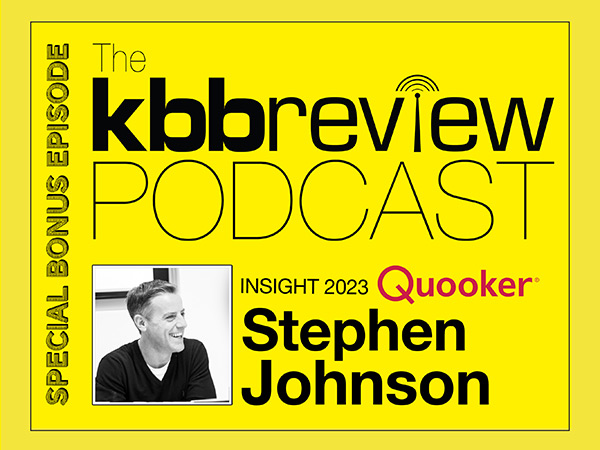 Welcome to this special bonus episode of the kbbreview podcast, your host always is Andy Davies.
We're continuing our Insight 2023 series today, where we talk to kbb industry leaders about their thoughts looking back at 2022 and where they think the opportunities, pitfalls and growth lies in 2023.
It's a fascinating look into the op[inions of some of the sharpest minds in the industry.
This week I'm talking to Stephen Johnson, the head of Quooker in the UK. His remarkable and rapid rise to the top has seen his brand become one of the most recognisable and respected in the industry.
And Stephen has also leant his weight and support to several industry initiatives including the drive for more qualified installers at the BiKBBI and the continued financial backing of the KBSA.
So we'll find out what he thinks 2023 has in store for Quooker and how he sees it playing out for the industry as a whole.