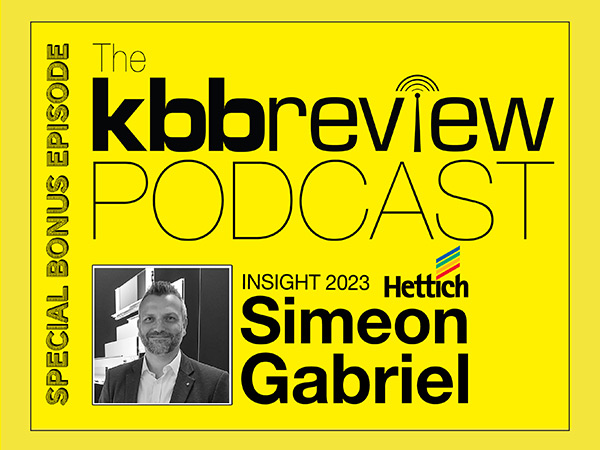 Welcome to this special bonus episode of the kbbreview podcast, your host as always is Andy Davies.
We're continuing our Insights 2023 series today, where we talk to kbb industry leaders about their thoughts looking back at 2022 and where they think the opportunities, pitfalls and growth lies in 2023.
It's a fascinating look into the opinions of some of the sharpest minds in the industry. This week our guest is Simeon Gabriel, the new head of Hettich in the UK.
In May he took over the internals specialist, bringing with him a CV packed with experience from several other sectors.
So how does he look back at 2022 and how is he seeing 2023 play out?
Listen below, on desktop, YouTube, or on your podcast player of choice like Apple Podcasts or Spotify.