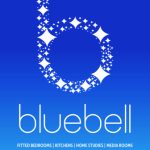 Website BluebellFF Bluebell Fitted Furniture
Manufacturers and Retailers of Bespoke Fitted Furniture
We are a bespoke, design-led manufacturer providing furniture solutions including Bedrooms, Kitchens, Media Areas, Bars, individual furniture items for the home.
We are looking for a highly experienced individual that will bring creative flare to our organisation dealing with our new and existing customer base.
This role requires working office hours ideally 9 to 17:00 plus occasional evening and weekend work
This vacancy is for an Experienced Furniture Designer with the following skills:
– Creativity and conceptual design
– Highly experienced in producing detailed drawings of bespoke furniture for manufacture using Articad
– A strong understanding of furniture production and joinery manufacturing methods and materials
– A proven ability to generate accurate, detailed production/manufacturing drawings
– Applicants should be prepared for a fast turnaround from initial concept to design solution
– Working to timescales and hitting deadlines are essential to this role
– This role requires a focused, flexible and driven individual
– A vast range of product knowledge is required, due to the highly bespoke nature of our business
Main areas of responsibility would include:
Design Development for Bedroom furniture, Bars, Media Areas,
Generating clear and accurate approval and production drawings to the highest standards
Building effective relationships with customers, in order to understand their requirements
Accurately producing individual designs to meet customers' requirements either by using CAD
Attending customers' homes to take measurements and check installation requirements
Professional prevention within our prestigious South Manchester Showroom
Carefully managing each project from initial enquiry to completion with regular site visits.
Handling any aftersales enquiries quickly and efficiently.
To be successful in this role, you will be keen and enthusiastic with excellent attention to detail and have the ability to work on your own initiative as well as within a team. You will have excellent communication skills and have the ability use your creative flair to its full potential.
Previous experience within the home improvement/interior design industry is essential.
The role of the Designer would include :
Meeting customers in the showroom and build quality rapport
Carrying out basic survey requirements on initial visit
Designing a project that would suit the needs and requirements of the customer but also designed fit for purpose
Present a clear explanation of design and quotation
Handle objections efficiently
Be well presented and professional
Answering phone inquiries
Following up customers after presentation
Meeting monthly sales targets to earn extra commission
We are looking for an enthusiastic and experienced fitted furniture designer /salesperson with a positive attitude and self-motivation to put 100% effort into every customer you may come across. Experience is required with designing in ArtiCad
The job role is 5 days + weekend and evening work is occasionally required.
This is a fantastic opportunity to join our award winning team with a well established customer database.
We are a prestigious company with a reputation across the North West region for designing and installing superior bespoke furniture.Being part of this fantastic team means a great working environment and a product and service you can be truly proud of.
The full time position has a competitive salary, commission scheme, employee discounts, excellent training and career prospects.
Key Skills & Experience
– Previous retail or sales experience.
– Industry knowledge.
– A background or interest in interior design.
– Knowledge of any industry related CAD packages would be beneficial.
– Presentable with strong customer service ethics and exceptional people skills.
– Good organisational skills, a creative flair with a keen eye for detail and an excellent team player.
Key Responsibilities
– Achieving sales related targets and maintaining excellent customer service.
Job Type: Full-time
Experience:
Design: 3 years (Preferred)
Location:
Manchester, Greater Manchester/Cheshire
The successfull applicant needs to be driven and have a great work ethic to be able to cope with measure, design, presentation and quote
Must have clean driving license and be able to use your own car for customer visits but will have mileage allowance
Great commissions provided
Benefits:
Bonus Scheme
Job Types: Full-time, Contract, Permanent
Salary: £20,000 per year plus good commission