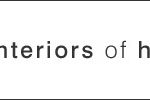 Website Interiors Of Harrogate
Kitchen studio
Kitchen Designer
Interiors of Harrogate are looking for a new kitchen designer to join our family team.
This position is for a kitchen designer / salesperson who has prior experience working with CAD software.
Enthusiastic about interior design
A strong and confident communicator with the ability to build relationships with colleagues, clients, and subcontractors.
Able to demonstrate attention to detail.
Willing to listen to feedback.
Saturday work
Work well as a team and can respond quickly to challenges
What you will get with this role:
Full training will be given.
A company pension scheme.
20 days annual leave plus public holidays
Salary: From £20,000 to £25,000 per year (based on experience) plus commission
Schedule: 5 days a week / 9am to 4pm / some early evenings (No Sunday work)
Location: Harrogate, North Yorkshire
Experience: Kitchen CAD Design and Sales