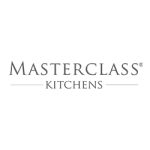 Website masterclasskitc Masterclass Kitchens
Leading British kitchen manufacturer.
The Company
Established in 1975, our parent company Sigma 3 is a leading manufacturer and retailer of quality kitchens that has enjoyed considerable growth in recent years. As a family business, we pride ourselves on our staff retention and the close relationships that we create with our customers, whilst offering a wide range of quality furniture that is complemented by first-class customer service.
Masterclass Kitchens are sold throughout the UK via our network of approved and appointed independent kitchen specialists. We are looking to continue to build on the success of the Masterclass name and further drive our growth in sales as we continue our expansion.
We currently have an exciting opportunity for someone to join a well-run and driven business. We are looking for an Area Sales Manager to further develop our Masterclass Kitchens network of kitchen specialists throughout the Essex and East Anglia regions of the country. A highly reputable and respected company, we are seeking a talented, focused and self-motivated individual to join our friendly and professional team.
Role
We are seeking to appoint an individual who is able to professionally represent a quality brand of kitchen furniture into both new and existing accounts. Working predominantly in the kitchen specialist market, you will be responsible for developing existing relationships and opening up new opportunities within your respective area.
Taking the Masterclass Kitchens brand and product from an established manufacturer to market
Developing relationships with both existing and new customers
Understanding and working with the customer on their requirements and tailoring our offering to help them achieve their goals
Achieving sales and profit targets
Building brand awareness and assisting to implement our overall business plan for the Masterclass Kitchens brand
Requirements
You will need to be able to demonstrate proven experience in delivering success
Strong commercial acumen
Ability to empathise with a customer to tailor a package to suit their needs
A strong team player with the ability to get along with others
Exceptional time management skills
IT Literate with the ability to use Microsoft Office
Professional experience in sales, ideally within the kitchen sector
Ability to be assertive and negotiate
First-class communication skills
Rewards
We are providing an excellent opportunity to work with one of the country's largest manufacturers of kitchen furniture, with an enviable reputation for quality and first class customer service built over nearly 50 years of trading.
Very competitive basic salary, plus an excellent commission package whereby you are able to achieve unlimited OTE
A superb company benefits package
Company Car
Company mobile phone
Company tablet / PC
The scope to become a key member of our Sales Team
A rare opportunity to work for a growing company within our industry that still knows how to have fun along the way
Job security – The staff retention rate of our company is excellent
If you have any questions about the job role or wish to apply, please send your CV to Geoff Moore, HR Manager at [email protected]