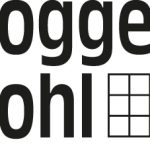 Website Poggenpohl
Poggenpohl is recognised around the world for uncompromising quality and style, innovative thinking, and exceptional design. As a premium global brand, we require people with the ambition to be 'best-in-class', to provide a service second to none.
We are looking for a proactive Installation Manager to join our Central London Team.
This role requires a confident and self-reliant individual, with attention to detail and an analytical approach to problem solving. Good communication skills and a sensitivity to customers' needs are essential, along with a willingness to take on responsibility for ensuring all aspects of delivery and installation are run as smoothly as possible.
Service delivery is as important as the product itself. Excellent planning and design, project management and professional fitting are integral to the success of the Poggenpohl brand. To meet our clients' high expectations, all aspects of the installation must be managed in a thorough, organised and complete manner.
Previous experience in the Kitchen market is preferable.
To attract best-in-class personnel to work with a world-class brand, Poggenpohl offers generous employment packages, commensurate with experience.
If you believe that you have what it takes, please email your CV and covering letter to to: [email protected]