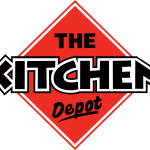 Website www.thekitchendepot.co.uk The Kitchen Depot
www.thekitchendepot.co.uk
Remember sitting around the table at home. That feeling of belonging as your family gathered for a meal. Imagine helping others have that same experience. Then don't 'just' sell anymore – help make something truly special. Join The Kitchen Depot's growing family.
We believe that the kitchen should be the heart of the home – a beautiful, practical space, built for sharing time together. We're looking for a talented kitchen sales designer who will care for customers as they would their own family.
You'll be given all the training you need to begin, then all the freedom you need to grow.
Design and sales experience would be an advantage, but what you really need is an eye for detail and a passion for customer service. The Kitchen Depot do everything with honesty, integrity and respect, so should you. We succeed by giving customers what they want – a quality product, for quality time with their families.
Hours involve working 5 days per week & weekends are essential. As are your own phone, driving license & car.
Basic salary is £20-23,000 per annum DOE with uncapped commission & OTE of £35,000+
If you share our vision of what a kitchen should be – welcome to our family.
www.thekitchendepot.co.uk
We look forward to hearing from you!
Job Types: Full-time, Permanent