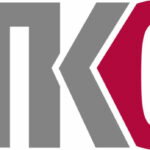 Website TK Components Ltd
Kitchen Door Sprayer and Finisher
Location – Denton, Manchester, M34 3UL
Employment Type – Permanent, Full Time, 4 on 4 off 12 hour shifts
Salary – £competitive
The Role
We are looking for an experienced sprayer to join our rapidly expanding business. We have custom-made Spray Shop which operates both hand painting booths and a state of the art, automated spray machine.
The ideal candidate will have previous experience of polishing, spraying, finishing and painting customer's accessories within a paint-shop facility. We will be looking for candidates who show a keen attitude towards learning a new role and who can demonstrate a conscientious approach to their previous roles.
Key Tasks:
· Pre-sanding, sanding, filling and preparing items for spraying
· Using machines and hand tools to ensure product finished to a high standard
· Priming, lacquering, painting and staining
· Quality control during/through to finish
· Reporting and remedying any defects in the product.
· Working to tight deadlines whilst still maintaining quality.
· Packing of finished goods
· Preparing items for despatch
· Processing orders into location
· Keeping spray booth area tidy
· Work with colleagues to ensure workplace environment is maintained to a high standard of cleanliness and tidiness
· Adhere to all the Health and Safety rules and regulations pertaining to the safe operation of the Spray Shop
· Assist in developing/building strong customer relationships
Candidate specification:
· Possess a conscientious approach with a keen eye for details
· Be able to work under pressure whilst maintaining quality.
· Follow instruction and be adaptable to any changes in the product line.
· Have the ability to work with a team in fast paced environment.
· Ability to prioritise busy workloads and meet deadlines
· Willingness to work overtime
Work experience/educational requirements:
Essential
· Minimum 2 years experience in a similar role
· Experience in a previous Spray Shop role
· Experience of a woodwork spray shop environment
· Knowledge of priming, lacquering, paint, stains, finishes
· Educated to GCSE Standard
Desirable
· Knowledge and understanding of health & safety legislations, COSHH
· Worked within a KBB business
Benefits of working for TKC:
We recognise that conflicting priorities between work and personal life can affect employee productivity and stress levels and impact upon work performance.
We are committed to providing an environment that is supportive of work life balance through benefits and health and wellbeing initiatives. Resources and opportunities are provided to encourage and support the improved health and wellbeing of its employees. We do this through the following benefits:
Competitive salary
Clean modern, spacious and well-appointed offices
Fresh Fruit provided to support healthy eating
Free filtered water
Communal staff break area
Staff discount available on business products
Social events
Wellness plan
23 days annual leave plus standard bank holidays
Extra day annual leave from your 5th and 10th year
Staff saving scheme
Long service bonuses
Relaxed dress code
Subsided gym membership
Cycle to work scheme
Reduced cost Costco membership
Death-in-service
Flu-jab (once per year)
From the moment that you join our team we aspire to make your employment experience an outstanding and engaging one. The TKC family is a passionate and proud company. It is this vigour and attitude that helps us execute well every day. If you are enthusiastic and thrive in a collaborative and friendly environment then we invite you to learn more, explore opportunities and discover a place for you.