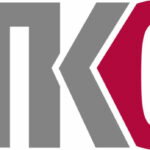 Website TK Components Ltd
Area Sales Manager – South West areas
40 hours per week
Monday – Friday
​The Role:
Due to our ambitious growth plans and the growing demand for both our components offering, TKC has an exciting opportunity for an experienced Area Sales Manager to join our established and successful sales force.
As the Area Sales Manager for this area, your role would be to deliver growth and profitable sales, targeting new kitchen and bedroom retailers and manufacturers whilst maintaining and developing the existing account base.
​Selling our leading range of ex stock kitchen doors and ranges you will be fully supported by our Manchester based business development and customer service teams.
​Key Tasks:
To deliver financial growth targets in line with company forecast
To achieve sales targets for both new and current customers, covering our es stock range of kitchen components
Prepare monthly information for 1-2-1s with the Sales Director, detailing success areas and opportunities for improvement and development
Forward plan all customer visits and detail them on the CRM system
Ensure all customer interaction is recorded and managed through the CRM system on a daily basis
To build strong relationships with customers, ensuring the retention and development of business, by providing the highest level of service
Maintain and increase TKC's market share of customers in your zone
Analyse reports on your customers' product sales and trends
To make at least 20 confirmed appointments on a weekly basis
To be versed in the discount structures set out by Finance and to negotiate your own best deals in-line with agreed structures
To be equipped with literature and samples to maximise the sales potential of each customer visit
Manage display product placement and the verification of product displays amongst your customer base
Negotiate rebate schemes with customers
Attend Sales meetings, new product launch programmes and exhibitions as required
Covering postcode areas:
J / SA / CF / NP / GL / BS / SN / BA / TA / SP / EX / DT / BM / PL / TQ / TR
Candidate specification:
Experience of business-to-business selling in component the kitchen sector of the KBB industry
Extensive KBB Industry knowledge and experience covering products and markets
Proven experience of excellent sales and negotiation skills
Have a high level of commercial understanding
Have the drive, initiative and enthusiasm to succeed
Good knowledge of the commercial marketplace and ability to analyse trends to formulate strategies, tenders and negotiation techniques to win new business
Ability to influence, motivate and manage existing client relationships
Have excellent planning and organisational skills
You will be supplied with:
A company car with fuel card
Laptop/tablet
Mobile phone
Company credit card
The role is contracted as 40 hours per week; however, travel maybe required outside of core hours of business in order to fulfil the role. A full driving licence is required.
Benefits of working for TKC
TKC is committed to providing an environment that is supportive of work life balance through benefits and health and wellbeing initiatives. Resources and opportunities are provided to encourage and support the improved health and wellbeing of its employees. TKC does this through the following benefits:
Competitive salary
Clean modern, specious and well-appointed offices
Staff discount available on business products
Wellness plan available to employees after 2 years' service
Extra day annual leave from your 5th year
23 days annual leave plus standard bank holidays
Staff saving scheme
Long service bonuses
Subsided gym membership
Cycle to work scheme (once a year)
Reduced cost Costco membership
Death-in-service