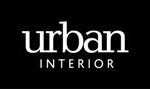 Website Urban Interior (Shoreditch) Ltd
At Urban Interior we are ever expanding and looking for enthusiastic pro active candidates to help drive the business forward and achieve new goals and targets.
We are seeking a passionate and self-motivated individual who can demonstrate the following skills and experience for this full time role:
– Proven kitchen design experience with German or Italian Kitchens
– Proven sales track record whilst delivering outstanding customer service
– Ideally proficient in Compusoft Winner software
– Proven project management experience, ideally in an independent studio
– Excellent communication skills, attention to detail and deadline focused
Salary: £25k-£35k plus commission and bonuses.
To apply, please send your CV to [email protected] and include a cover note
explaining why you feel you are best suited to the role.
www.urbaninterior.co.uk