Michael Pearcy of C&C Kitchens in Enfield has worked in the contract industry for 20 years, supplying Galliard and Fairview Homes as part of the Docklands development in the Nineties. With a turnover of £2.6 million, he tells us how contract work has been a mainstay of his business
Project work comes with its own particular set of demands. At C&C, we can deliver large projects of 400 to 500 kitchens thanks to our dedicated delivery team and good site managers, which means we can react quickly to problems that can – and often do – occur on sites.
Changes in programme, rooms not built to size and last-minute snagging are all things that rear their heads, so good subcontractors that respond promptly will do well. A strong supply chain is essential. Any product that we use is from one of our supply partners.
We like to work with large, regional developers – between 100 to 300 dwellings a year. In my experience, there is more of a feeling of partnership than with national house builders. We know we will add value by the quality of our designs, service and installation. With some national house builders, this is irrelevant.
Solus deals (developers agreeing to buy from one source), rebates and buying contracts for turnover are normal practice when tendering for the very large sites and it can get very competitive, as the only thing that matters is the bottom line. For regional developers who want to get top dollar for a quality product, a good design and service is more of a priority.
Developers like to work with us because of the value we add in terms of expertise and knowledge. They receive solid advice on specification, budget and design. They know our sole aim is to provide the very best kitchen we can, within the budget they set. Our kitchens stand out and help sell the properties.
Bespoke
We offer a bespoke service if the developer wants us to deal directly with their purchasers, meeting them in one of our showrooms and sending the agreed specification back to the developer for approval. Our after-sales service is excellent, responding to any issues homeowners have quickly.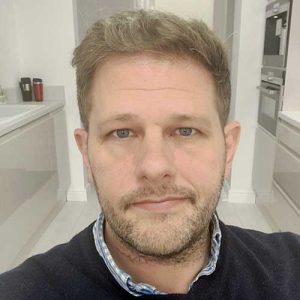 Typically, a contract partner will send through the architect's drawings for the project. We would take a brief of the sort of scheme it is – location, resale value, budget, what demographic they are aiming at. We would then design and supply 3D renders and samples for approval and a full quotation.
Depending on the size of contract partner, there may be a post-tender interview to go over payment terms and the build programme. Any contract will have a 5% retention, with half of this paid on practical completion and the other half paid after 12 months.
I'd like to pick up on the comments from Iain Forsyth, MD of Premier Kitchens and Bedrooms in Peterborough, who said [kbbreview, September 2016]: "We don't supply any big contractors. They don't want to pay proper money for the product, they don't want to pay on time, they handle it badly and then blame you."
I agree that there are a lot of slow payers and we have fallen victim of this in the past. But there are also a lot who pay promptly and regularly – Fairview Homes would pay weekly. In retail sales, you get nice customers and not-so-nice customers – why would contract customers be any different?
It sounds like Premier was supplying only and not installing. We always install and so we are in control, which is a little different. We take out credit insurance on all contractors in case of insolvency. Main contractors working for a developer will often not pay you until they get paid. Working directly for the house builder, it's definitely easier to get paid on time.
If you have a pre-agreed limit and terms of business, it needs to be enforced. We have refused to attend a site if a payment date is missed. If a contractor does not pay to an agreed schedule, we won't deal with them again. Contactors will want a discount for multiple kitchens. But if the margins are too tight, walk away.
Working on large development sites is not for the faint-hearted. Completing on time is a must, so it can be enormously frustrating when delays occur on site. If other trades do not perform on site, you could be waiting with a warehouse full of kitchens until the site is ready, which costs money.
Risk
I 'landed' in the contract market as it was the only side to the business when my father ran C&C, which I joined straight out of university. The contract market has gone from being 100% of our business to 65%. We opened our second retail showroom last year and plan to make retail half of our business by 2018. Over 20 years, we have designed, supplied and installed thousands of kitchens.
Contract work has more risk to it than retail, but greater rewards. It can create an explosion in turnover, but must be monitored closely to ensure profit increases in line with turnover.
Contract work can complement your retail business, as it can fill in the peaks and troughs. Likewise, retail helps with the cash flow required to fund contract work. I think the retail market will be competitive this year. Our retail side has had three very good years, but a slow first quarter with customers more price-sensitive.
To maintain a solid margin in our retail showrooms, we only show products from a select few key partners. Retailers will also need to keep investing in their online presence (website, social media and unique content creation) so that they can be found 'in the noise'.
The contract market is strong and shows no signs of slowing down this year. London has always been in its own bubble. The weak pound has also fuelled foreign investment. Outside of London, properties over £1 million have hit resistance in price, which has led to a slowdown in some 'downsizer' developments. But anything under £750,000 is still selling well, with no sign of a slowdown. No one has a crystal ball, but the contract market seems resilient at the moment.
Main image: One of C&C's contract projects on a small development in Stevenage