Eva Siskinova, from kbbreview award-winning architecture and design firm, Dandi Living, describes its approach to creating kitchens and bathrooms for developers and offers some advice for retailers considering the contract market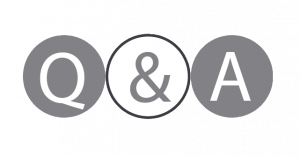 What type of contract projects do you get involved with?
We work on a range of different types, and scales, of project but really specialise in the rental market, specifically studio apartments in London. The developments we work on typically feature around 50 units and we undertake around 15 projects a year. We cater for developers whose clients like innovation and want a high standard of living in rental accommodation. We aim to deliver multifunctional, adaptive spaces that revolve around a person's needs.
Isn't it difficult designing a kitchen or bathroom when you don't know who's going to live in the property?
Most of our projects are on that basis, so we use a very neutral colour palette and natural finishes. We always aim for ageless design, elegance and quality, because we maintain the apartments afterwards. Longevity of materials and after-sales services from our suppliers are extremely important and we are prepared to pay extra for that. After-sales and maintenance is a big issue for the rental market. In terms of design we like a lot of integrated lighting that enhances the materials and the overall design.
How do you balance creativity with commercial needs?
We've worked on a few schemes now, so we have the opportunity to work out what the market needs. Feedback from residents has also helped us evolve the design, to ensure we meet all of their needs without compromising the aesthetic. Listening to feedback from the market is a helpful journey.
What determines the brands you partner with on projects?
On the kitchen furniture side, we found that existing products were too rigid, so we developed our own, more bespoke, solution that we manufacture ourselves. We've tried to make ourselves as self-sufficient as we can and that enables us to be really flexible and meet the needs of developers in terms of design and timescales. As we specialise in studio apartments, most of the kitchens we design are part of the living space, so they feature pocket doors, which conceal the work surface of the kitchen, so it's out of view from the living area.
When we do partner with a brand or a supplier, the choice is usually determined by quality, but it also has to tick all the boxes in terms of after-sales service, maintenance and longevity, while also maintaining the cost efficiency. We have managed to establish long-term relationships with a few suppliers and that is the key. It's about the brand working together as a partnership; working with us and being as flexible as possible.
With contract work, time frames are very tight, so the need for the supplier to produce and deliver at short notice is key. We work extensively with Baumatic because they offer us a very good after-sales service and extended warranties. We fabricate the sinks ourselves from Corian.
What are developers looking for from a partner? Why would they choose to work with Dandi Living over others?
We try to deliver the most cost-efficient, unique design. We offer a very bespoke service and create innovative designs that are specific to each individual development and that will make the people who live in these schemes proud. Some people are reluctant to admit they live in a studio flat, but we want to change that by creating a funky, innovative, James Bond-style solution for these compact spaces.
Is the contract sector really all just about getting the product and service at the right price? How do you ensure a margin return?
We are very design-driven and like delivering beautiful projects, but we also like delivering them at a reasonable price point. Part of the reason we produce our own solutions is to maintain a profitable return. We try to buy in bulk, for several projects at the same time, where we can. Often we negotiate prices and fix them far ahead of a project, although that has become slightly more difficult following the Brexit referendum.
What are the challenges of operating in the contract market?
There are a lot of challenges with contracts, because you're depending on the developer's needs, which can change regularly. Sometimes projects don't go ahead at all and you have to be able to cope with that. It's just the nature of the contract market. It can change rapidly, so anyone looking to operate in the sector must be able to adapt very quickly to accommodate these changes.
Contract projects work on a completely different time frame from retail. There have been times when we've specified a product, designed the furniture around its specific dimensions, only to find that it's been discontinued by the time we're ready to go ahead with installation. So you have to be prepared for last-minute changes to the design.
What advice would you give to kitchen and bathroom retailers/designers looking at the contract market?
Always think about what it is you actually want to deliver with the project. Who's the client? Who's the end user? And then try to meet their specific needs. For instance, from feedback we know that functionality is the number-one priority for the end users of our schemes. So, we make sure that we deliver on that before looking at the design, which will then incorporate all of the necessary functions that the end user really requires.