Two industry-leading figures have become the latest tutors for the Kitchen Design Degree at Bucks New University.
Matt Podesta (pictured left), owner of cabinet-maker firm Podesta and an industrial design graduate, will join as head of design for first year students, and Hayley Robson, creative director of interior design company Day True and former Bucks New University graduate, joins as head of design for second year.
Both will start in their new roles from September onwards.
In addition, Day True's managing director Tony Robson will be involved with the sales and marketing elements of the course and will lend his 20-year expertise to assist in promoting it.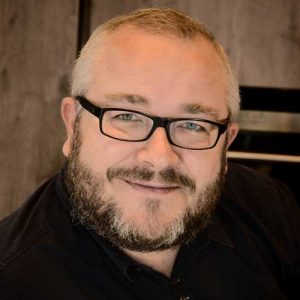 Podesta commented: "Becoming a tutor on the course is a great honour and I particularly look forward to instilling students with confidence in design and bringing a greater awareness of what we are all capable of. Having a formal qualification will make a huge difference to our industry and over time I see it being an essential passport to success."
Robson added: "Having spent a day with the team and students experiencing what the course has to offer and seeing examples of what they produce, I am delighted to be invited to be a part of the team. I was so impressed with every aspect that the course covers, from start to finish. I have no doubt that it will help to elevate not only the role of the designer but the kitchen industry as a whole."