The owner and managing director of custom installation and AV distributor AWE, Stuart Tickle, which also provides award-winning training, gives Sean Hannam his views on selling smart-home appliances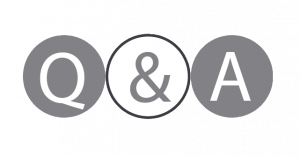 Q: Are you seeing many independent retailers taking the step into selling the smart home?
A: I would certainly say there's been a shift in activity for the better – there have been people talking about it, in recognition that they need to do something, but there's been very little action from the majority. More of those who are talking about it are starting to take tentative steps and taking the time to investigate.
Q: What do you think are the main obstacles preventing some independents getting into the smart home?
A: The perceived risk – they don't want to get burnt. They don't feel they can afford to invest in anything that might not give a fairly quick return. They are very nervous about getting involved in something that could take them in a direction they don't yet understand. The words 'connected home' and 'network' fill some retailers with fear.
Through our extensive contacts, we have developed a clear path for a retailer to take and they can step in at any level. There is a very simple entry point with a low risk. We're providing the stepping stones for them to grow their business in a controlled way.
Any retailer who is already doing a standard delivery of a product like a washing machine or a TV already has a lot of the skills and the infrastructure required. They have access to products, they have a vehicle, they have someone who goes out to homes and they have someone who picks up the phone when their colleague is out and about.
But what they don't have is the knowledge or the access to the products that glue everything together to make a smart home or a connected home. Some of the products they're already dealing with are part of the solution.
No one manufacturer can provide the information that we can, because they are all experts on their own products. We can provide a different perspective. The key thing is to help retailers understand the differences between the technologies and working out what's appropriate for them.
Q: Is there an opportunity for kitchen studios and companies to get into the smart home?
A: The obvious opportunity at the moment is for [electrical] retailers to form cooperations with those companies. Interior designers and kitchen companies should be speaking to – and forming alliances with – local businesses, like electrical retailers, but it shouldn't just be, 'we're going to sell a washing machine when you sell a kitchen'. It needs to be a business that incorporates the smart home, design and so on. They should make connections with their local home builders – very often, builders aren't thinking about the technology when they're building homes.
By the time the house is built, it's too late. The consumer has then spent most of their money and then they're just looking for cheap devices. If it's part of the thought process, because the builder is already on board, then it could be different.
It's at the point when people are redoing their kitchen when you should be selling more than just a washing machine and a fridge at AO.com prices.
Q: Which retailers are doing well with the smart home? John Lewis has a good opportunity, doesn't it?
A: The big guys will get there – by the big guys, I don't mean John Lewis and so on… I'm talking about Apple, Google, Amazon – they're already doing it in the US.
One of their technologists can visit your home for free, spec it out and the stuff will be with you that day. Why would you drive and park [at a store], when someone could come to you and discuss and understand your needs?
Q: What are your views on connected home appliances?
A: We're not a white-goods supplier, but, personally, I think there are limited opportunities for interaction and for a washing machine to add value to the connected home – you still have to load it – but it could be a convenient way of having a wider range of programs and updates to increase efficiency.
But, certainly, all of these devices should be, and will be, part of the Internet of Things and the connected home.
Q: What will be this year's big smart-home trends?
A: We're seeing substantial growth across familiar sectors – more and more multi-room audio, home cinema, bigger screens, projectors and truly immersive audio. It's becoming normal for more people to want and expect that. There's a buzz around voice control but, in the next 12 months, I don't see it creating a fundamental shift in the way we control things. It will increasingly become a part of how we control things, as it gets better.