Chris Gardner, head of home and garden business development at eBay, suggests that retailers need an online presence to complement their bricks-and-mortar stores, and gives his top tips for building an effective website
As an undoubtedly house-proud nation, it's no surprise that Brits love to splash out on making their habitats shine. However, in uncertain economic times, pressure for retailers to compete for finite consumer spend increases.
Earlier this month, it was announced that consumer spend had dropped for the first time in four years. Although this is far from meaning that people won't be purchasing new kitchen units and bedroom furniture, they are more discerning in how and when they part with their cash. Brands need to be visible and relevant in addition to offering compelling products and offers to compete effectively.
Regardless of sector, online platforms are a vital means for brands to reach a broad audience, support sales and complement bricks-and-mortar stores. In fact, a recent study showed that, per capita, people in the UK spend more online than any other country – highlighting the risk for retailers who disregard the scope offered by e-commerce to grow their business.
Top Tips

---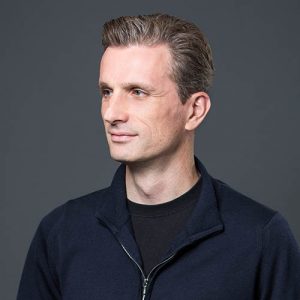 Chris Gardner gives his top tips for how kitchen, bedroom and bathroom retailers, both new and established, can set up an online presence and realise its full potential.


Invest time establishing yourself online
Just as when launching a new brand, product line or store, setting up an online shop takes time. And investing that time from the outset will pay dividends in the years to come.
Consumers are attracted to online for its ease and rapidity and if a convenient option is available, they're just as likely to buy a new fully-fitted kitchen online as a kettle.
Take the time to make sure your online store is well laid-out, visually engaging and easy to navigate, meaning shoppers can make quick comparisons between different products and be inspired along every step of their journey.
There's no denying the power of the physical showroom to fire customers' imagination and give them an exciting shopping experience. Don't assume this is something that can only exist in a store environment, but explore the options online platforms offer to create the look and feel of a brand and welcome customers to your virtual showroom.
Extend your reach to new and unseen audiences
While a bricks-and-mortar store may limit you to the local neighbouring shoppers, going online opens up your store not only nationwide, but even internationally, complementing your physical presence. And with increasing generations of digital natives, younger demographics are much more easily targeted online than on the high street.
One of the greatest benefits of online retail is the ability to engage with those customers time and again. When someone visits your online store – whether it's just to browse or to make a purchase – always look for opportunities to cross- and up-sell. Not only does it ultimately help boost your bottom line, but it's useful for managing inventory and building customer loyalty.
For example, if a customer is shopping online for a new bed, why not offer them matching bedside tables; or re-engage a month later to see if they're in the market for a new chest of drawers. And take this one step further by predicting a customer's purchases based on their shopping habits. If someone has recently bought new bathroom tiles, it's likely they'll be in the market for bathroom fixtures and fittings – from taps to towel rails – within a few weeks, and maybe even new cabinets and mirrors after another six months.
Embrace shopper data to boost sales
Once you've got your online store set up, start using the data available to track performance and optimise your customers' experience. Online platforms enable you to gain unparalleled insight into consumer behaviour, helping you determine not only what your shoppers are buying but to pre-empt trends and make informed predictions about their future purchases.
Collecting observed insights about customer behaviour means you don't need to rely solely on basic demographic targeting when looking to personalise the shopper experience. Instead, you can understand what inspires and motivates specific shoppers and be more thoughtful and relevant in how you communicate with them. High-quality shopper data also allows you to manage inventory more effectively, putting you in an ideal position to tap into consumer trends throughout the year.
Making the leap online may seem like a daunting investment, but it's a move that could enable you to reach a wider audience, build more meaningful, loyal relationships with consumers and ultimately safeguard the future of your business.