The managing director of AV specialist Coolvision, David Spicer, spells out why KBB retailers are perfectly set up to demonstrate and sell the benefits of the smart home and connected appliances
When people leave your showroom, you want them to go away with the impression of quality and service, but you also want to stand out by providing something extra to make sure they remember you.
You want a profitable business and you need to align yourselves with new and successful products that complement your existing portfolio, that set you above the competition and that add to your profit.
If this is the case, you should make your showroom 'smart'. That way, your customers can't fail to be impressed and will be better able to visualise those products in their homes.
The smart home isn't new, after all we've been predicting it for well over 50 years. We only need to delve back into television history to shows like Star Trek to see then how we were imagining the future to look. Captain Kirk looking at a large LED flat-screen displays talking to the Klingons, Uhura with her Bluetooth headset talking wirelessly, wearable technology when they were exploring alien planets using their watches for communication and to have their life signs monitored, voice-activated controllers and Spock's tablet for viewing information.
So let's look at a few stats to back this up:
Gartner Group predicts 700 million connected homes by 2020;
75% of house builders say they have already experimented with smart-home technology and 81% say smart home technology helps them sell;
More than 50% of UK households are planning to buy a connected home product this year;
72% of 25 to 34-year-olds would sleep better at night if their parents or grandparents had a smart home;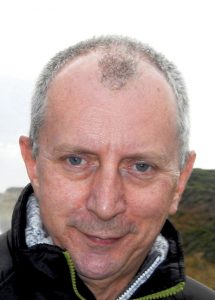 £3,310 is the average price that people would pay for pre-installed connected technology.
So what is a smart home? A smart home, or smart house, is defined as a home that incorporates advanced automation systems that provide its inhabitants with sophisticated monitoring and control over the building's functions, such as lighting, temperature, multimedia, security, and window and door operations.
The biggest benefits of smart-home technology are convenience, security and the ability to save on energy bills in a time when energy costs are rising substantially. When it comes to creating a smart home, the biggest opportunity lies in the central room, the one where everyone gathers. While some believe this is the living room, the truth is that it is really the kitchen that offers smart-home opportunities, as so much now supports the fusion of technology and kitchen items/cooking for consumers.
According to a survey conducted by the firm NextMarket Insights, 24% of people use a tablet or smartphone in the kitchen to help them find information about food, recipes or to help them with the actual cooking itself. It was estimated that 34% use this technology less often, making the total number nearly 58%.
There is clearly opportunity in a market that is increasing by over 65% year on year.
But how can interested kitchen retailers take advantage of this very lucrative market?
A smart showroom will provide your customer with a unique and memorable experience and allow for cross-fertilisation with customers investing in smart technology – the kind of customer interested in buying well-designed kitchens.
They will be interested in smart washing machines, fridges, AV systems, lighting, heating control and security systems. All of which they can see in your showroom.
So the kitchen becomes the hub, the control centre, a little like the bridge of the starship Enterprise. You are able to control all things from it. How? There are a number of devices that let you control your smart-home products, either through voice or touch. Some of these are already available and some are likely to enter the market very soon.
There are, of course, the existing players in this market like Samsung, Google, Amazon and Apple, but also look out for other well-known companies more familiar to the furniture industry, such as the likes of Häfele.
KBB showrooms are the perfect place to present these products, as displays are already laid out in room settings. You can, if you wish, partner with a smart-home installer to look after the more technical side, if you don't want to educate yourself and your staff on these products. This way, you can still sell and make a profit on the smart appliances, particularly the ones designed for the kitchen. These would include the range of connected appliances, such as washing machines, fridges and ovens as well as the new integrated smart-home control panels, such as the Hubit from Coolvision.
For further information, please visit http://coolvision.co.uk/hubit-smart-home-control-digital-AV/
Pictured top: A kitchen featuring the Hubit smart-home control panel from Coolvision