'We'll have a stronger message on fewer brands…'

Back in April, Bathroom Brands carried out a major restructure of its senior management team, installing Rene Maan as the new CEO and David Anning as chief operating officer. Tim Wallace asks Maan what the changes mean for the business and why he intends to simplify the group's brand portfolio
Until now, new Bathroom Brands chief executive Rene Maan has been reluctant to outline in detail his plans for the future direction of the business. Instead, he's been content to talk more generally about international growth, while trumpeting the launch of digital products to a new generation of tech-savvy consumers.
These are early days of course; Maan has only been in the job since April. But to many in the industry, particularly the group's network of distributors and retailers, the Dutchman's surprise arrival – together with that of new chief operating officer David Anning – raises bigger questions than why he'll be increasing his investment in digital showering.
After all, this is a significant restructure for a group that's already top-heavy with industry 'big hitters' – and has always used inspirational founder Pat Riley as its figurehead. So where now for him? And where now for Crosswater 'brand ambassador' David Hance and former Ideal Standard CEO Roger Cooper? How do they fit in with the plans of a man whose 25 years in the business include top roles with the likes of Grohe (twice), RAK Ceramics and American Standard?
It will also be interesting to see how this self-styled entrepreneur approaches the group's complex collection of brands. Will he simplify the message, pricing structure and route to market, as some retailers have lately urged? Or will he use his vast experience to rethink the entire portfolio?
Moves like this one also tend to spark rumours that a company is about to be sold. Or maybe floated? Riley has made no secret of his intentions to put the group on the stock market. So could this be the first step?
I meet Maan at the group's impressive HQ and showroom in Dartford, Kent. He quickly comes across as serious, focused and pragmatic, but he's happy to talk in detail about his wider strategy for the group and its brands – and to provide frank answers to the many other questions that his arrival has provoked…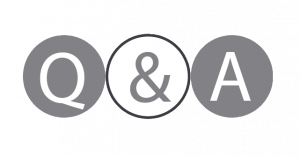 Q: Why the move to Bathroom Brands?
A: I've worked in four continents and it fitted well with their growth plans and ambition. I was intrigued by the organisation. I had no need to come. I'd just set up a new organisation for RAK and had a nice office in Frankfurt. So I wasn't looking to move at all.
Q: So Patrick Riley played a big part in your decision to join the business?
A: Yes, I was approached and there was immediately a connection. It's a very open company with a very lively DNA. It's not like I've never seen a bathroom showroom before – I've built several myself. But if you go away feeling as excited as I did, that means something. It was the discussions I had with Pat that made me come. We're very direct, we don't like bullshit. If I need him, I call. If I don't need him, I don't call.
Q: So what's the thinking behind the addition of you and new COO David Anning?
A: It's all related to the ambition that Bathroom Brands has and the potential. We have an office in the States now and are constantly employing more people to expand there. We have a very decent-sized office in Asia, there's a big potential, and that includes Australia and New Zealand. Obviously, we both add value and experience.
Q: What particularly excited you about joining?
A: The whole set-up – and also the showroom itself. There's the contemporary, 'me-too' products from Crosswater, but Burlington is unique. It's a product that other manufacturers don't really cater for. The likes of Roca and Ideal Standard are focused on the volume end. We don't have factories to fill. We can concentrate on the niche and be good at it. From a marketing perspective, I saw a lot of potential in optimising and globalising this brand.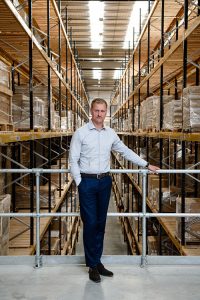 Q: How did your arrival affect the existing hierarchy? What happened with former MD Darren Allison who's joined BC Designs?
A: I don't know him, I've never met the guy. I don't look at the past, I look at the future. I don't have time to waste on the past.
Q: Could the group be accused of now being a bit top-heavy?
A: If it remains like this, yes it is. But the idea is that Patrick can concentrate on other business interests and charities – and maybe play some golf. He'll still be involved in the background, but day-to-day they felt it was better that someone came in with a different knowledge and background to help them grow. This business is leading in the UK and is extremely healthy, but if you want to play Champions League, you have to change. The management team realised that, for the next level, they needed different types of people here, with different skill sets and experience.
Q: Where do people like Crosswater's David Hance now fit in?
A: We call him the brand ambassador. He's still in touch with a lot of clients. He likes to have a close relationship. We value this. It's what makes us special.
He has a lot of knowledge about the industry and will be playing a pivotal role in forward strategy. To get that time, he needs to offload things to other people. This is why we've come in – to build the processes, so we can delegate things down. It's not about having too many captains. We have a strong team and we would be stupid to throw competence and experience out.
Q: And Roger Cooper?
A: He's on an executive level, supporting us. He's not a full-time employee. He's on almost an advisory level and helps us on industry knowledge and contacts. He still has a lot of energy.
Q: Some claim management changes like these might mean the business is gearing up to be sold? Or floated?
A: There will always be rumours and let rumours be rumours. There are no plans, there's nothing happening. But any business should always consider all options. Then you choose the right ones to move forward. But at this point, they're rumours. I've learnt that if people are talking about you, that's always good.
Q: So the business is healthy?
A: Very healthy, it's funding itself. We're not in debt, it's profitable. We're funding our growth in the States out of our own cash flow. The only thing is they want accelerated growth. It's like a soccer team, you can make it better, but you need good players. The club is going forward. It doesn't mean the people here are bad, but they want to play in a different league – international.
Q: What's your turnover in the UK?
A: We're very happy with the growth, given that the market is slow. Burlington and Arcade are clearly winners and they're flying. Crosswater is growing, but it's tougher. Every day, the dealers have less footfall. So it's not easy, but we can whine about it or go out there and make one extra call and get up a bit earlier and that's working. We're not brain surgeons, we're just selling toilets. It's easy. When you've worked for that long at Grohe, and other companies, it's not an issue.
Q: At the moment Bathroom Brands goes via distribution, whereas Crosswater goes direct to the retailer. Is that viable in the future?
A: We don't have any plans to change that. I still think it's viable, because they're two different routes to market. From a company perspective, we have merged these two companies under the roof of Bathroom Brands. The philosophy is high-quality products, a very efficient supply chain and an effective price rate, so people can make good margin. As soon as we start stocking it, or putting it into whatever warehouse, it adds another level of cost.
With Crosswater, you call today, you've got it tomorrow. It works very well in terms of optimising cash flow and working capital. What happens in two or three years, I don't know, but at the moment there's no plan to change that.
Q: Which of your brands are working and which aren't?
A: The traditional brands – Burlington and Arcade – are doing extremely well and we're enjoying significant growth. But we have to do some refreshing with Britton – it's a little bit dated. We also have some new stuff for Crosswater later this year.
We're restructuring the organisation to have more clarity on product and brand management, and the whole marketing area is going to have a different focus. So yes, some of the brands need refreshing. Britton in particular.
Q: Some have suggested your pricing structure across the various brands is confusing?
A: Our dealers sell Crosswater, and the distributors sell Bathroom Brands products. Is it confusing? Yes, I guess so. But it's an opportunistic approach. It's a very entrepreneurial mind-set. Now we're starting to focus on leading brands. That will be worked out over the next few months. We'll consolidate some of this and have a stronger message on fewer brands. We may not necessarily lose them, but it's how we incorporate them inside some of the other product lines. We will change where we need to.
Q: Is it viable to have both the Burlington and Arcade brands?
A: They do well independently but, yes, you could argue that they're in the same area of design direction. That's one of the considerations – should we have one focus point or all these independent brands? They're more traditional. Arcade will become like a sub-brand of Burlington, that's how we'll position it.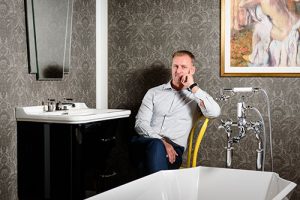 Q: Is the brand identity confused?
A: We will change some of this. We'll say focus on Crosswater, on Britton, or on Burlington, and have dedicated people leading that. That's one of the changes we'll make – having a focus on those brands. If we mix it all together, it gets confusing. We will have more clarity as to the brand identity.
Q: Can you clarify what your approach is to contract work?
A: We are a group of companies with Bathroom Brands. In the old days, people worked for one or the other, but now they're under one roof. The projects team will sell the full portfolio. They go to a house builder and offer Clearwater, Crosswater, Burlington… they're representing the group. It still goes through distribution though, we don't sell direct. The products are supplied by a merchant or dealer. It's not changing. We're just having a different focus on it and sending it through the right channel.
A contracts guy, a project guy, is not saying, 'I can only sell you Crosswater – if you need Burlington you have to go through someone else'. No, he represents the group.
But if you have a sales rep going to a retail store, then he works for Crosswater. It's like Volkswagen, where the other guy works for Audi, there could be some competition. But that's fine.
Q: What's the mood of the UK market?
A: There are a lot of companies where things just slip. They say the market is difficult, Brexit is difficult… What Brexit? Are we going to go to the toilet less because of Brexit? No. We're talking it into our own heads. Maybe there'll be a tax on imported products, I don't know, it's too early.
We get so tied up – other industries are way beyond us. Do you think Apple has this discussion? Or Samsung, or BMW or Volkswagen? No, they're 10 years ahead of us. We need to change our thinking, we can't talk about the internet. It's just finding excuses for your own performance.
The industry is unsophisticated. Other industries go much faster. [Fashion retailer] Zara changes its collection 52 times a year. You have people continuously asking themselves why they're not successful? 'It's the internet', 'it's my competitors giving a better discount'… Guys, wake up.
The market is slower, but we fight harder. We start half-an-hour earlier and come home half-an-hour later. Trust me, you'll pick up an extra 10%. And plan ahead.
Q: Will Bathroom Brands end up selling direct to the end consumer?
A: No, because of the complexity of the product. People return to the market every eight to 10 years, so you're never going to be an expert. The core of our business is solution, the emotion, the bigger picture. I don't see that easily showing up on the internet in the volumes if we went direct. We'd be cutting one of our legs off.
Q: Some claim big warehouse-style showrooms may eventually take over the high street, selling lots of different brands?
A: We'll ask these questions too when we get into strategy and the future of the business. But you can't simply open a big warehouse and expect everyone to come in. You still need people to shift the box, install it or help people, and that's where it breaks down. That's where we have the strength of our distribution network. So there's a future, but if you've got a small store with big competition next door, who are doing lots of innovative stuff and you're not changing, you have an issue.
Q: How are things going in the US?
A: The strategy is very similar to Crosswater. We emphasise the European heritage. We are launching a mix of products in the States, some specifically for them, with different colours, etc. We have an office in Boston and have invested double-digit millions. We have 90% availability, so the whole model we have here is replicated there. We are now looking for sales reps, so we're interviewing as we speak.
Q: Who have you found inspiration from?
A: When I lived in New Zealand, I went to see a presentation by a guy called Brad Sugars [founder of ActionCOACH]. He was a young, self-made millionaire. He was inspiring the public with a simple formula. He said, 'all the great ideas are already there – I just pick and choose those that are relevant to me that I can apply'. It's a great idea.