'We're pushing into kitchen specialists – that's the future'

At this year's IFA, Sharp announced its first small domestic appliances, launched new built-in products and unveiled a range of wi-fi enabled white goods, including an oven, fridge-freezer, dishwasher and washing machine
In an exclusive interview, Sean Hannam spoke at the Berlin show to Matthew Lang, UK managing director of Turkish OEM giant Vestel, which makes Sharp appliances for Europe under licence, to find out more about its plans, which includes a major focus on kitchen specialists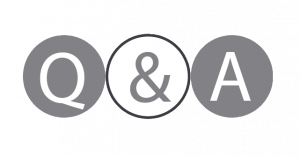 Q: Can you update us on the Sharp Home Appliances business? What's happened since we spoke to you at IFA 2016?
A: A year on, from a commercial point of view, we're in a much more stable position – we've had a lot of discussions with Sharp. The purchase of Sharp by Foxconn caused a reasonable amount of doubt, but that's all been put to bed – we have the brand licence for a 10-year period and we've done two years, so that's another eight years.
We've now expanded into small domestic appliances and we have air purifiers coming in – they're becoming more of a topic for everyone. Sharp has a heritage in air purifiers.
'We've been working very hard to collaborate with built-in kitchen specialists and we're beginning to see some results and profit from that'
Q: SDA is a crowded and competitive market. Are you confident that you can make a difference?
A: We're not going to pretend that it's easy but, as Vestel, we obviously have very big purchasing power – we know China very well and we know sourcing very well.
We think we can fight on a level playing field – there's opportunity there. It's tough, but it's a big market.
We want to exploit the brand opportunities as widely as we can and SDA is something that we need to be part of.
Q: Sharp's got a strong heritage in white goods in its native Japan, but with the exception of microwave ovens, the brand has always struggled to gain a major foothold in the UK appliances market, hasn't it?
A: That's fair and it's something we want to change. We have good products. A brand like Sharp, which, in MDA, hasn't managed to get such a strong foothold in the UK market, still needs to have halo products – so people go, 'wow, I know Sharp – ooh, that fridge looks amazing'.
Q: Are you looking to push Sharp built-in appliances through kitchen specialists?
A: Yes, very much so, both with Sharp and the traditional OEM Vestel brands. We've been working very hard to collaborate with built-in kitchen specialists and we're beginning to see some results and profit from that.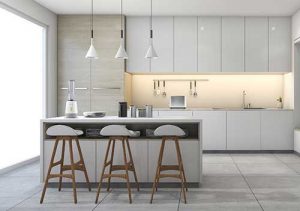 Q: Is it a tough market to crack, because it's dominated by so many established players, such as the premium German brands?
A: We have such an opportunity – we can go to a kitchen supplier [such as Wickes or Howdens] and they'll say, 'yes, we have BSH products, everybody wants them, but they're expensive – we want to be able to give our customers who aspire to BSH, but can't afford it, a really good quality alternative'.
As Vestel, we can offer them a solution to that problem – we have Sharp, which is less expensive than BSH, but still a nice brand. If they want even better value for money, then we can work with any brand they want – or we can leave the products blank, so they can put their own brand on it.
So – yes, we're very much pushing into kitchen specialists – that's the future.
Q: One of the major trends at this year's IFA was connected home appliances. Aren't the current connected white-goods offerings quite disparate? Are there issues with different products from different brands talking to each other?
A: I think they will become more and more ubiquitous – the devices will be connectable. I can see parallels with voice activation, which will have a much wider acceptance from the wider public.
For me, the smart home is similar – if the devices are connectable, over time, people will want to have connectable device that is future-proof and then we'll see where the ecosystem takes us. We'll see who comes up with the best one. Maybe it will be Amazon, or maybe it will be British Gas.
Q: That puts Vestel in a good position, because, as an OEM supplier, you're brand-neutral, aren't you?
A: We're agnostic. Vestel will push more into the smart home and we'll come out with more small devices, like plugs and smart lights. As long as we're selling connectable products, I'm not too worried.