British designer Mark Wilkinson is arguably one of the most influential domestic furniture designers of our time. Rebecca Nottingham gets his thoughts on current standards of kitchen design and how the industry would benefit from more training and professionalism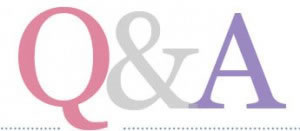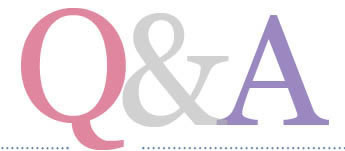 You've broken boundaries with your distinctive designs, why do you think your kitchens have been so influential?
People say I started the English country kitchen genre and I've been called the Mozart of design before. I find that all very flattering, but the truth is my expertise and my abilities are quite simple: I make things look pretty, and that's almost as a result of a kind of neurotic compulsion. I can't leave things alone until they aesthetically please me.
How involved with the Smallbone and Mark Wilkinson brands are you these days?
I'm a design consultant, so my remit is to dream up new products. I work closely with Leo Caplan and design director Andrew Hays and am still heavily involved in the design side of the business.
How are the brands doing at the moment?
They're becoming stronger and stronger. They're performing particularly well in America, where Leo and his team have worked very hard to establish the brands. According to government statistics, Canburg is number 18 in the top 200 private companies for export excellence and number one for furniture export. The regard in which the brands are held in the US and the standard of the developments that we're involved in there are fantastic. For example, we're exclusively involved in one of the most prestigious developments in New York. It's this fantastic apartment block, one of the tallest in the world, overlooking Central Park.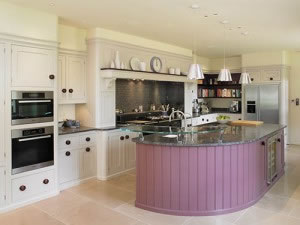 What is good design to you?
I've never tried to design to a fashion, I design as somebody who's in touch with the current zeitgeist, who is trying to express an emotion – a time and a feeling. That, to me, is good design. Design is so powerful and it's everywhere. We are influenced by design in every aspect of our day-to-day lives. Design has an incredibly powerful voice, but it doesn't shout at you like other art forms. You can never walk away from design and that aspect of it is what I love.
How do you rate the general standards of design in the kitchen industry?
The industry is rather torpid at the moment. I think people have been concentrating on technology, colour and finishes and there is now a vacuum in the market for change, as there was when I designed the first Smallbone kitchen in 1976. The market was flooded with German and Continental designs and there was a lack of what I'd describe as good design around at that time. There had been nothing new for a while and then bang, the world changed. These evolutions happen from time to time and change is on its way. It's a kind of 'watch this space' situation and people will follow our lead.
Some say that there are other brands that can offer as good, if not better, designs for a better price and that brands like Smallbone and Mark Wilkinson are living off the name. What are your thoughts on that?
Such brands have been playing catch-up with me for a long time. The market changes, I adapt and move design forward and then everybody plays catch-up again. I added curves to kitchens, everybody played catch-up. I put in island units, and everybody played catch-up. We offer different price points within our design range and actually I'm not sure the price difference between our brand and those mentioned is that vast. If you can afford a £30,000 car, for instance, you can probably stretch to a £38,000 car. That's the difference we're talking about here. We offer kitchens that are relatively inexpensive and relatively expensive. If you compare us with the bottom end of the market then of course, it's a different story.
If you could change one thing about the industry, what would it be?
What I find disappointing is that, despite being a multibillion-pound industry, it's still not given the credibility it deserves. The people operating within it are exemplary craftsmen, technicians and designers. The technical skills involved are breathtaking at times and yet there's still a whiff of six-guns on each hip, isn't there? I want greater credibility, greater design, greater professionalism and respect for what we do as an industry. To do that we need a better degree of training and The Worshipful Company of Furniture Makers are leading the way in trying to move that forward.
Will there always be a need for kitchen showrooms?
Yes, absolutely, because people will always want to be able to experience the product in this way. But traditional showrooms will have to evolve and adapt. With the development of CGI and technology, we may see showrooms getting smaller as retailers will be able to have fewer displays, as that technology will give consumers greater choice, virtually.