Ideal Standard International has revealed the group's plans to mark 200 years of the Armitage Shanks brand.
Speaking at a press conference in London, Ideal Standard International chief executive Torsten Tuerling confirmed that the brand remains a key part of the group. Although he could not reveal specific details, he said that plans to celebrate its 200th anniversary would focus on three key areas – manufacturing technology, innovation and a brand relaunch.
"From a group perspective, Armitage Shanks is much more than a well-known, successful, 200-year-old brand. It plays a strategic role within the group and accounts for around 20% of the total Ideal Standard International business.
"It has international scope and it's also a competent sector for our most advanced water solutions. It's a vital powerhouse for us as a group and many of our innovations have been pioneered here.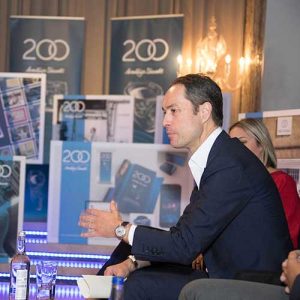 "We have made some bold investments in order to build the next chapter. Those investments are around manufacturing technology here in the UK and they're also about the next wave of innovation. But, it's also about a relaunch of the brand and positioning it for the years ahead with an appropriate place in the modern life of our customer base."
Armitage Shanks head of technology and innovation, Tony Herbert, confirmed the company's plans for "multimillion-pound investments" in manufacturing technology and innovation within the next few months.
"We're investing in innovation and are currently recruiting to build a new innovation team in the UK," Herbert said. "With this investment, we'll be able to bring and maintain our competitive position in the organisation."
According to Ideal Standard marketing director Katie Cope, the celebrations, which also include its ongoing staff fund-raising campaign 'Armitage Thanks', will culminate in a "huge birthday party" at Birmingham Town Hall on November 26.