Haier: 'We want to be a long-term success in the UK'

Chinese appliance brand Haier has had a chequered history in the UK, but, speaking to Sean Hannam at IFA, managing director David Yearsley (pictured) says it's looking to change that by repositioning itself as a mid to premium brand and getting its offering right – despite the challenges of Brexit…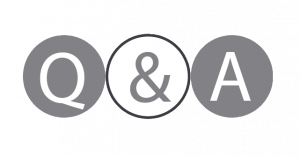 Q: We last spoke to you at IFA last year. How's business a year on?
A: I joined Haier at the end of May last year – I've been in the role about 16 months. Since we spoke, we've had Brexit, which has changed quite a lot of the market dynamics, like the exchange rate situation. I think the pricing in the market has been very aggressive.
Q: Is that a challenge?
A: Yes it is – especially as we're trying to re-establish ourselves in the market, bringing in new products and trying to position ourselves mid to premium. That's probably the market segment that's had the biggest squeeze.
I think the strategy that we've put in place is working and the priority that we've set out for the first two years hasn't changed – building the foundations.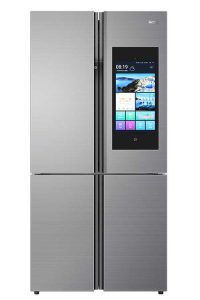 Historically, Haier has been very volatile in the market – we want to be a long-term, successful brand in the UK. To do that, we are focused on the right product, the right distribution and service – we've totally changed the service side of the business in the past 12 months and we've moved to a new logistics provider, Yusen, who are a white-goods specialist and work with Samsung and Liebherr. They have a lot of expertise in the end-to-end supply chain.
For after-sales, we have identified that we want to have our own engineers. We're looking at whether we should work with Fisher and Paykel as one group [Haier Group bought Fisher and Paykel, the New Zealand appliance brand, in 2012] – that's an option.
Service will be key for us to improve. We're positioning ourselves more as a mid-to-premium brand, so we need to make sure we're offering the customer and the consumer the right service. We're investigating what we need for 2018.
We've identified some key niche product groups that we're targeting, rather than trying to take on the world in one go. In cooling, we're looking at 700mm as a niche market, as well as multi-door. We've been successful in side-by-side, but we can really see the value dropping out of that segment and we want to trade people across to more multi-door product. We feel it offers the consumer more benefits, features, flexibility and efficiency.
'Historically, Haier has been very volatile in the market – we want to be a long-term, successful brand in the UK'
Q: Are you looking to work with kitchen specialists?
A: That's going to be difficult with the range that we've got at the moment – until we have more of a built-in proposition. We're talking to Fisher and Paykel – they have a network and they're more top-end kitchen specialist. What we're trying to focus on initially – with our core range – is the big customers: Currys and AO.com, who we're working well with. We're building some momentum with those guys and a number of key independents. We only launched our new range in the middle of this year, so we need a full year's traction to really build on that. Next year, will give us the real foundations that should give us the kick on into 2019, where we will see the big growth.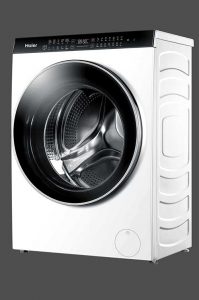 Q: Most consumers in the UK haven't heard of Haier, have they? How will you raise consumer awareness of the brand?
A: For the first two years, we'll do that through product – we have to get our message of good quality products through. We've had great reviews online. We're trying to build from the bottom up – when we get the distribution, the ranging and the momentum right, then we can start to look at above-the-line activity through retailers and products.
Q: One of the big trends at this year's IFA was connected appliances. Haier unveiled a range of smart products, including the Link Cook Series of connected fridges and the Duo Dry wi-fi washing machine. What's your take on connected home appliances?
A: We're looking at some flagship products – I think we're a couple of years away from being totally interactive with that connected element, until we can show real consumer benefits. Then we'll start to bring more products out, as it's the future – definitely.