The Royal Society of Arts and The Kitchen Education Trust are tackling multi-generational living in kitchen design.
The aim is to challenge emerging designers to tackle a design brief focused on pressing social, environmental and economic issues.
The RSA Student Design Awards, an annual design competition, has partnered with TKET to launch a competition brief – Eat, Share, Live.
The two organisations also worked alongside industry sponsors AEG, Blum, Symphony, Blanco, Kessebohmer, the Office for Disability Issues and the National Innovation Centre for Ageing (NICA) to come up with the brief.
This year's brief, which was developed in conjunction with NICA and Newcastle University's Professor Peter Gore, will focus on designing an inclusive, accessible and multi-generation kitchen space or kitchen component that works well for all ages, as well as for disabled and non-disabled family members.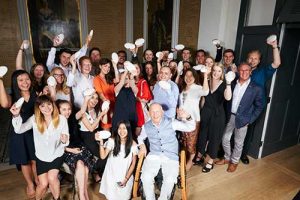 The RSA also helps colleges and universities embed the brief requirements into their curricula and support participants through workshops and mentoring.
NICA design ambassador, Johnny Grey, who is also a visiting professor on the Foundation Degree in Kitchen Design at Buckinghamshire New University, commented: "This is a good moment to be involved with kitchen design – it's finally being recognised as a serious subject for study, as the partnership between TKET, industry sponsors, NICA and the widely respected RSA design challenge demonstrates."