A love-hate relationship

Reps – you can't live with them and you can't live without them. You hate those that turn up without an appointment and those that only turn up once in a blue moon, but you love the ones that know your business and provide the help you need. We ask four KBB retailers for their experiences of their local sales reps
The sales rep should be an asset to a manufacturer – a supplier's ambassador to the retailer, the point of contact should any issues arise, and the provider of all product information. However, the retailer's relationship with their local sales representative is rarely a smooth one. Common complaints from the shopfloor range from scruffiness to a general lack of respect, particularly when it comes to making appointments and not just turning up unannounced.
So here we've brought together comments from retailers from all over the country to find out what they really want from their sales reps, what their biggest bugbears are, and how manufacturers might help to solve some of the issues, improve relationships with their customers and ultimately, the bottom line…

'Some of the preconceptions are a little unfair…'

Rittu Evans, director, The Bath House, Crewe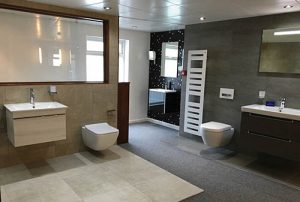 I expect my sales reps to keep me up to date with information, whether it's about new launches or particular issues with any products.
Equally, if I have any problems, I want to be able to call on the rep and have that support, so they can perhaps liaise with the customer if need be. So if it's a manufacturing issue, for example, they can confirm that and help come up with a solution. If it's an installation issue they could point that out, too.
I think those are the key functions really. Giving out brochures shouldn't be a rep's job – you should be able to get them from the office.
I think it's always good to have a rapport with the rep, and a bit of friendly chat is fine. I do think that some of the preconceptions about reps are a little unfair. Many of them come in and will do a really good presentation about the products and don't just talk about football.
Regarding my bugbears, there is at least one rep I can think of that we get very little support from and yet they still get commission whenever we sell one of the company's products. We haven't seen the rep for more than a year, even though we spend quite a bit with that brand. I find it very frustrating – when someone is benefiting from our efforts without actually putting any work in.
I don't necessarily want every rep knocking on my door each month, but it would be good for them to pop in once in a while to make sure we're doing OK, and for them to show willing – even if it was just a phone call. I appreciate that we're a very small fish in the pond and so we might not be a priority, but that's not to say that we shouldn't get any attention at all.
I don't really know what the answer is, as you can't tar everyone with the same brush. But perhaps reps could see some of the bigger retailers monthly and small companies like us quarterly?

'Our biggest bugbear is reps with 'pet clients'…'
Oli Sheppard, director, J Sheppard and Son, Chippenham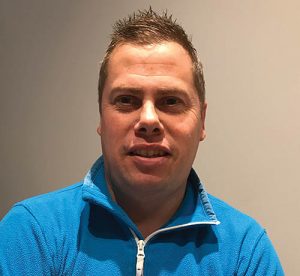 A good sales rep should know their product. I don't want to be badgered by them all of the time, but I want to know they're at the end of the phone if you need an answer about something quickly.
What we seem to be finding is that companies are using regional sales reps less and starting to work centrally from head office in order to cut costs. We don't think it's good enough, really. The trouble is that we might not see new products unless we go to the trade shows, which we try to do, but you still miss out on things.
There were a few distributors that went to a centralised model and so now we rarely deal with them at all. We tend to deal with suppliers that have reps. We don't want to see them every week or every month – they're just a point of contact really.
We have some really good reps, but we also have the odd few that might try to make us phone up their technical departments if we have a problem with a particular product. And when you're busy, you don't really have time to do that.
We've had a few issues, too, where we thought we had a sales rep for a particular brand, but then we've gone to contact them only to be told they no longer work for the company. Retailers need to be kept informed regarding what is going on with reps. If the brand is going to centralise its sales team, we should be informed in advance.
And the role of reps is to keep us informed about products. We had a problem with a shower manufacturer recently where we went to order a shower, but then discovered that the launch of the product had been delayed. Nobody had told us. We found out because we looked on their website.
We don't tend to approach brands and complain about poor service, we just find someone else. And one of the biggest problems is that some reps just don't seem to care. They take it for granted that we order on a monthly basis anyway.
In terms of possible solutions that manufacturers could put in place to solve some of these issues, I would suggest more training. Or, like they have in car showrooms, each brand could have 'product champions' for a few different products and they could be experts on those.
One of the biggest bugbears is also with reps who have their favourite customers or their 'pet' clients. Perhaps suppliers could solve this problem with a 'mystery shop' type thing, where they call retailers at random to check the quality of the service they're receiving from their reps. This might incentivise sales reps to visit all their accounts and give them all a decent service.
'Our rep saved the day over an incorrect hob…'
David Burgess, managing director, Contour Kitchen Design, Cheltenham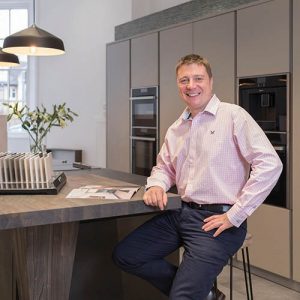 The usual attributes we look for are courtesy, politeness, booking appointments and showing flexibility when problems need resolving. A good sales rep needs to be available and to complete tasks within agreed time frames.
In terms of positive experiences, we recently had an incorrect domino hob delivered because of an anomaly in the supplier's brochure. This was discovered at the point of delivery and so we required the correct hobs quickly. Initially, we had a poor response from the main sales desk, however our sales rep ordered the correct hobs, organised a delivery via courier at their cost and we didn't have to delay any aspect of our delivery/installation.
The biggest issue is when reps show up without an appointment and with nothing to say or show us. Also, demonstrating a lack of product knowledge and not doing things that have been promised.
The main issue we have with suppliers is always associated with faulty products. This is very frustrating, as it always reflects badly on our business rather than the manufacturer, as we are the point of contact for the customer.
Few manufacturers have a quick response with service engineers' appointments, which is important as the longer the fault goes unresolved, the more this affects a customer's confidence in the faulty product and our business.