'We're like an independent at a mass level'

With more than 230 stores, home improvement retailer Wickes certainly has the mass market covered. Having recently launched four new kitchen ranges, Raman Judge (pictured), category manager for showroom kitchens, reveals how it's aiming to offer a more bespoke service, why it's working with some well-known appliance brands and why it sees itself as different from 'the sheds'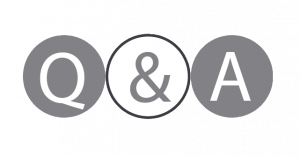 Q: What sector of the market are the new ranges aimed at?
A: Within our collection, we start at the Kendal range, which is the cheapest, and then we go up to Heritage, which is a solid oak, or Esker Ice, which is an acrylic glass. We've got something for everyone. We call it 'good, better, best', and we have to maintain that to make sure we don't turn anybody off by only targeting one customer type.
We've given our kitchens top-end appliances. American fridge-freezers are a big thing. People don't want them integrated because they find that there is more flexibility and originality from freestanding.
People are knocking down walls and putting an island in and they don't want a big protruding extractor coming down, so we've now got more options. We've got one that pops up from inside the worktop, and we've got an integrated ceiling one.
A lot of our induction hobs and hoods now feature wi-fi, so they're connected.
We work with Neff, AEG, Electrolux and Zanussi, then we do Rangemaster and Leisure products and CDA wine coolers. We're working with a lot of appliance brands to give our customers choices and price points. Not everyone can afford top-end.
We've always been really good at selling the furniture, but with these appliances we've had 40% growth year on year. We are selling more with the kitchens than we were previously. Before, customers were getting the appliances elsewhere. They can come and get their design consultation and lighting. They can get everything from us, get it financed by us, and get our installers to do it.
Q: How much growth have you seen on your kitchens?
A: Last year we were 28% up. So far this year, we're currently 15% up in a market that is actually down. So we're doing very well in a tough market and I think it's because we keep focusing on core competences. We're keeping the quality in our cabinetry and hinges.
Q: Are you finding that laminates are becoming more popular?
A: No, we're actually selling more solid surfaces. People are trading up to marble or quartz, but laminates are still a big part, because there is a big group of people that can't afford solid surfaces. But we try to cater for everybody and make sure our range has something for everyone's budget. Because we offer finance as well, that really helps.
Q: Where do you source your materials from?
A: We source our furniture through a company called Gower and they have lots of suppliers. Some parts might be made in Italy, some elsewhere. It depends on the door. The tiles and the worktops can be sourced from elsewhere. We pull together a lot of suppliers to be able to bring a proposition like this together.
Q: Have you seen price increases?
A: Yes, there have been lots of changes, especially in prices.
Q: Have those increases filtered through to consumers yet?
A: Yes, sometimes. It had to, because it's just too big for us to absorb and it's market-wide so everybody else is doing the same. We monitor a lot of what is going on in the market and do what's needed.
Q: Have you seen any dip in consumer confidence?
A: No, but we know that some of our competitors have. In customers and sales, we are gaining in the market, so we are in a really good place.
Q: Who would you say are your main competitors?
A: We class our main competitors as Magnet, but we do look at B&Q. But we're more like an independent at a mass level. When looking at what products to introduce, we look at what's going on in the independent sector and then try to bring some of that to the mass market. We actually sell more of our premium stuff, as customers are willing to trade up.
Q: What do you think you offer that others don't?
A: First off, it's the quality. Our cabinets are the same thickness on all three sides. Whereas a lot of our competitors [mainly the sheds] will go thicker on the edges and then they'll reduce the cost on the back panel and make that a thinner version.
Q: What about independents?
A: Some independents are completely bespoke. They can do what we don't. We've got a very broad range of products and a number of our ranges can be put together, but if there's something really different, we're not as bespoke as independents.
If you have to make something for awkward nooks and crannies, we'd have to get quite creative to make that work. Whereas, they can draw that up effectively, and because their order volumes are much lower than ours, they can do that. They may offer a bigger breadth of range in terms of the cabinets, so if a customer wants something really unique, they'll have it. Whereas, we do the stuff that works on a mass level.
These are some of the differences compared with what the sheds do. It's our quality, our end-to-end service, our design consultant home visit, finance, installation and lifetime guarantees.
Q: Moving towards a more bespoke element is an impressive move…
A: This is beyond what customers have ever realised we could do. So we're trying to sell ourselves a bit better these days. It's always been available, we're just trying to shout about it a bit more.