The Kitchen Bathroom Buying Group (KBBG), part of Der Kreis, has welcomed Novy as a new appliance supplier.
The group said extractor hood manufacturer Novy was already a household name in continental Europe and entered the UK market earlier this year.
It is known for inventing the first dedicated silencer for cooker hoods and patenting peripheral extraction.
KBBG managing director Bill Miller (pictured) said: "With the increasing popularity of premium and advanced extraction appliances, the addition of Novy to our portfolio is an exciting asset and opportunity for our members. Novy provides KBBG members with a unique product and access to the very latest extraction in the market. Members will benefit enormously from being able to increase their sales and, of course, margin too."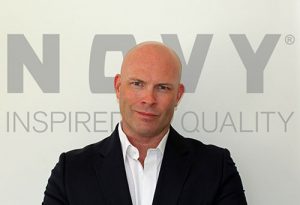 Owain Harrison, country manager for Novy, commented: "I am delighted that Novy UK is the most recent premium appliance manufacturer to join the KBBG. Novy is already a long-standing member of the Der Kreis buying group in Europe, and we are pleased to be following that successful business model here in the UK.
"The KBBG's continued focus on recruiting premium kitchen specialists is a very valuable way to access top tier independents, and Novy will be providing a specifically tailored offer to retailer members. In turn, we will benefit from the group's additional promotion of the benefits of our advanced hobs and silent extraction models through its own targeted marketing and literature. Most of all, I look forward to building direct relationships with retailer members – and that is already happening, I am pleased to say."