'We'll supply in-toto and those who've left…'

German kitchen manufacturer Brigitte is a key supplier to the new in-toto franchise and Stolz contracts business. UK national sales manager Howard Parsons tells Amie Filcher more about the company's plans and what the brand has to offer…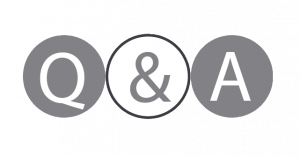 Q: How have you been looking to gain market share in the UK?
A: My first goal was to get 50 independent retailers. Yet, in the past few months, we've picked up a lot of the in-toto franchises. We also supply a lot who left in-toto and we are a key supply partner for the old Alno UK [now in-toto] stores. We also supply to Stolz, the contract division of what was Alno Contracts, and mid- to high-end kitchen specialists.
Q: Is Brigitte planning to push its brand in the way more recognised brands do?
A: It's going to be that way. We can compete on all levels from the product offering to price and service. They were probably the best-kept secret in Germany. A medium-sized company that until recently went quietly about their business. Now, with supplying so many customers so quickly, people are starting to look at the product – and it really is an equivalent to the more established German suppliers in the UK. We will also be at the kbb exhibition next March to really show the British industry the new product.
Q: So you're really looking to grow in the independent sector?
A: Yes, in April this year we brought in a new managing director, Klaus Windhövel, who's changed the product and expanded the factory. Now they're ready to go with a new product. It can fundamentally be very similar to some high-end kitchens produced in Germany.
I've left my role as an agent for another German manufacturer to become the UK agent for Brigitte. I had a look at the product and thought they can do everything that top-end manufacturers can do…
Q: How can you compete in the mid to high end part of the market?
A: We start with a bog-standard drawer box system – a Hettich. But then you can go into the Grass drawer box system and push-to-open. You can have RAL colours, but they're only available in matt at the moment, not high-gloss. Only the high-end suppliers do this.
Brigitte can also make special units. So, if you want a 700mm base unit, they'll make that for you. As of now, we will also have a Blum Legrabox exclusively for Brigitte, black on the inside and white on the outside. We have real concrete doors, extra-thick veneer and a large glass door range offering things that only the top end supply.
Q: So are you targeting more towards the mid-market or pushing for the higher end?
A: At the moment, I'm going to say mid-market, because I'm going to be realistic.
Q: Are you looking to take market share from other German brands?
A: Well, not exactly. There are people that do not have a German product in their portfolio. They're coming to me, because they're going to look at the big German suppliers in the UK and see there are four or five dealers down the road doing the same product.
There are 5,000 or so independent kitchen retailers in the UK – not all of them have German products. And it's very difficult. It sounds easy, but Germans have this perception that they're going to walk in and say, 'well, there's 5,000 dealers there'. But if they're already making good money with their current supplier, why would they change?
I'm a realist. All of them are great products, but we have some great display deals and fundamentally as a company we have a very 'can-do' attitude. I'm talking to a high-end retailer at the moment in London. I gave them a price and we're a lot cheaper than their current supplier, but we do everything they can do for a lot less.
I've dealt with Brigitte for a number of years and, when I asked for control [of the product], they gave it to me. That's what I think the fundamental difference is – building up a relationship with your supplier. It's not just me. It's a relationship with the company.
Q: What are Brigitte's USPs?
A: In this market, it's all about them making everything themselves. They're very quick on delivery, have a fantastic price, but it has also segmented its product. Everybody sells completely differently. For me, the kitchen industry is amazing. There is a true market segmentation.
Just look at the way other German manufacturers have two brands – to segment their market. This is what you can do now. You can have a bog-standard kitchen, and if you want to push it to the point where you've got all the bells and whistles, you can. With Brigitte, you can take a lower-end unit and offer it to consumers with RAL colour options for under £8,000. It's a fantastic product offering.
Q: How's business going for Brigitte in the UK?
A: Within one year from now, we will turn over €3 million to €5m (£2.7m – £4.5m), which is huge growth for Brigitte. Within three years, we're aiming for €5m to €10m.
Q: How's the contract market performing?
A: I would think that a good 40% of our turnover will be from the contract market. Our customers are really giving the house builders a large choice with a product that can reach all segments and price points. With Stolz choosing Brigitte as its main partner, we hope to have a significant turnover in this market segment.
Q: Do you think there is still power in the German message?
A: There'll always be people in this country who will want to buy a German product. I spoke to a dealer where his company and all of his marketing was about English products. And I said to him, the moment you give someone a German brochure, they will want to buy it. And literally within two days of giving out the brochures, he sold a German kitchen. He didn't have a display, he didn't even have a door on show, but he sold the kitchen, because it was German.
The cost to buy a kitchen from Germany is roughly the same as it is from Britain, but they can sell it for more and make more margin, because it's German. We're at such a stage now that, unless we have an anti-German or anti-European feeling after Brexit, I can imagine it will always carry on. If you think about it, we've just Brexited and Brigitte haven't been put off by it [the UK market]. If anything, it's made them more interested in relaunching in the UK.
Q: So Brigitte didn't see any negative impact from the Brexit vote?
A: Not at all. The only bit of bad news I've heard so far was that some insurance companies had downgraded whether retailers could get cover.