Damien Connolly, sales director of component manufacturer Trade Mouldings Distribution in Northern Ireland, spells out his concerns on how the Brexit process might increase raw material costs and diminish competitiveness
Brexit negotiations will have far-reaching implications for businesses across Britain, with areas including migration, customs and tariffs top of the agenda for manufacturers.
Businesses are being advised to prepare for life post-Article 50. But with no evidence of a concrete plan, unsurprisingly 98% of companies here have not yet made plans for Brexit.
Trade Mouldings is a second-generation family business operating from a 10-acre manufacturing and distribution site in Cookstown, Northern Ireland, 40 minutes from the border with the Irish Republic.
A 35,000sq ft distribution centre in Rochdale, Greater Manchester, services the UK, a new €1.5 million (£1.3m) state-of-the-art Dublin distribution centre looks after the Republic of Ireland market, and another at our headquarters in Cookstown focuses on the Northern Irish market.
We are one of the UK's largest manufacturers and distributors of MDF-wrapped mouldings and vinyl-wrapped cabinet doors for the kitchen, bedroom and bathroom markets, and our products include membrane-pressed PVC, five-piece ash-embossed PVC, acrylic laser-edged, lacquered slab, lacquered handleless, painted MDF and painted timber doors.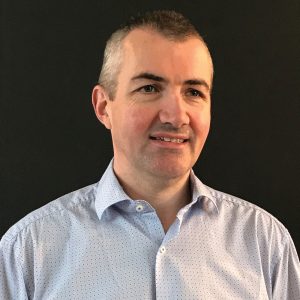 Our distribution centres are stocked with many ranges available for immediate dispatch. We offer a full made-to-measure service and can accommodate orders from one single door through to volume orders made to customers' specifications.
Trade Mouldings employs 150 people and we make in excess of 30,000 doors and 75,000 linear metres of wrapped mouldings a week.
We buy many goods and raw materials in euros, but also do a significant percentage of our sales in euros. So while currency fluctuation is a real issue for us, we can mitigate some of it – something many of our competitors cannot do.
Many companies are choosing to sit on their hands right now, rather than invest in their business. However, we have taken a proactive approach to forge ahead. In the run-up to our 35th anniversary this summer, we invested £1m in our Cookstown facility, adding new machinery in order to increase our capacity. Earlier this year, we invested an additional £1m in new stock lines.
Despite the uncertainty Brexit has created, our business is experiencing double-digit growth, with 85% of sales outside of Northern Ireland.
We export mainly to the mainland UK and to the Republic of Ireland, but our contracts span as far as the Middle East and Central America.
We have a global supply chain, from Europe to the Far East, so a hard Brexit would be detrimental to the business if it results in restrictions in regulations and an increase in tariffs.
Our raw materials are imported from all over Europe and further afield, including Korea and Japan. Currently, Japan does not have a trade deal with the EU, so we are required to pay import duty. If Britain and the EU don't secure a trade agreement, this could lead to us having to pay import duty on European-sourced goods as well.
We can already see MDF and chipboard supply tightening up in the UK, as more businesses move away from imported sheet materials in favour of UK-sourced products.
So far, our supply chain has been uninterrupted. We have long-standing trading relationships with our sheet material suppliers, which should remain unchanged. But with the increased demand and weak sterling, price increases are inevitable.
I know a lot of export-led businesses are concerned about any new tariffs destroying their ability to trade competitively with EU countries. But I also think there is a lot of confusion and misinformation out there. We should make it our business to find out exactly what those tariffs will be.
Because Northern Ireland is the only region sharing a land border with the EU, we are concerned about the past's restrictive customs controls – restrictions to, and the cost of, market access – being implemented again.
There is a reported €6bn of trade moving from NI to the RoI, a figure growing an average of 4% a year. Up to 5,000 SMEs in Northern Ireland are trading across the border, and a whopping two-thirds of NI exports head in that direction every year.
This supports the notion that the border between NI and RoI has all but disappeared over the course of the past decade or two – something that has clearly been conducive to doing good business with our closest neighbours.
If Northern Ireland is not granted special status, we may have to add duty to export our products to the Republic of Ireland.
We also have questions about how the Common Travel Area would continue to operate unhindered if a frontier were imposed across Ireland.
It remains to be seen whether there will be a 'Brexit levy', requiring employers to pay a fee per employee.
Many businesses in the manufacturing sector depend on EU workers, indeed 35% of our NI headcount and 30% of our Rochdale workforce includes employees from a range of European countries. I would hope ensuring these people have a right to remain with minimal, if any, taxation on business, should be a priority in any Brexit negotiations.
This isn't just a cost imperative – it's about ensuring we have the skilled workforce and talent we need, both now and for the future.
Also, the UK imports a large number of finished kitchens from Germany and Italy. If duty is required to be paid on these, this will drive up the final cost of those kitchens.
Thankfully, both the British and Irish governments have stated their desire to safeguard free movement of trade between Northern and southern Ireland, which is very encouraging.
My advice for businesses in the manufacturing sector would be to plan for the worst, make yourself aware of 'hard Brexit' tariffs and duties, engage with policy makers and industry bodies and above all, take action.