Brand Designs

The Glen Dimplex Group owns some of the UK's best-known household names, such as Roberts Radio, Belling and Morphy Richards. But what does it look for when it's buying a brand? Sean Hannam spoke to its chief executive and chairman Sean O'Driscoll
On the way to our meeting at the Institute of Directors in London's Pall Mall, Sean O'Driscoll, chief executive and chairman of the Glen Dimplex Group, got chatting to a cab driver who asked him what he did for a living.
"When I mentioned some of our brand names, he said, 'oh, I have a few of those'," he tells me.
"That's what we're looking for when we're buying a brand – a name that people will identify with, that already has recognition and that we can do something with. We want the businesses to grow and to thrive.
"We delegate our brands and businesses to [management] teams. The first thing we say to them is 'we have given you something very valuable – take care of it. That means developing it and making sure it will still be around 10, 20, 30 years from now… We want our brands to be true to themselves and we know what they mean to their target markets. Brands are like children – all of our children come from the same parents and the same home, but they have different personalities and they mean different things to different people. Brands need to be looked at like that."
Irish company Glen Dimplex has a reputation for stepping in and acquiring heritage brands that have fallen on hard times, then revitalising them and turning them around.
It owns brands including Roberts Radio, Belling, Lec, Stoves, Morphy Richards and Britannia, but are there any that it would like to own, or that it didn't manage to get its hands on?
"There are lots, but I would prefer not to mention them," says Mr O'Driscoll. "If I told you, the price would go up."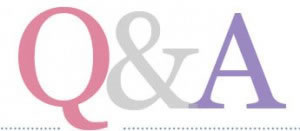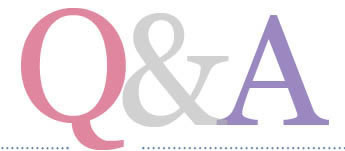 Q: How has business been going for the Glen Dimplex Group over the past year?
Sean O'Driscoll: I would describe it as mixed. In overall terms, there is no growth in developed markets. If you look at the European Union, it suffers from many problems, one is a complete lack of growth, which is a challenge.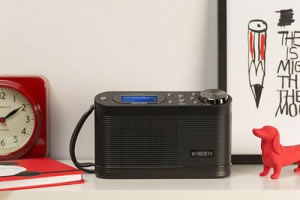 We would say that the UK is in reasonable shape and so is the US. In Canada, we saw a slowdown during the course of 2015 and Ireland is doing well – it was absolutely shattered and flattened during the [economic] crisis, but it is rebounding very quickly.
One of the issues that will impact on our industry [in Ireland] is the lack of house building, because appliances go into new house builds.
If I look at other countries, Australia and New Zealand is a very big market for us. It's resilient, but we have concerns because they are highly dependent on commodities – a huge portion of their economy is dependent on mining iron ore.
The Chinese economy has slowed very rapidly. Our supply base there – and the industry's supply base out there – is finding it difficult.
Q: Let's talk about the performance of some of your UK-based companies, like Roberts Radio, Glen Dimplex Home Appliances (GDHA) and Morphy Richards. They're doing well, aren't they?
SO: If I look across our businesses in the UK – let's start with Roberts. It's a class business with class products. There's been a seamless transition from the analogue era to digital, to the Internet of Things and connectivity. Roberts has thrived. The management team is bringing a new style of marketing to the business.
We're immensely proud that Roberts has won the ERT Brown Goods Supplier of the Year Award four out of five years. It's a business that's now set for the next stage of development. We would see that as being in a number of European export markets – that is part of the strategic plan for Roberts going forward.
Morphy Richards is also an immensely successful business. Phil Green [CEO] and his team have done an amazing job in moving the brand from where it was – positioned just above the bottom of the middle of the market – to the premium sector. Everything that they do exudes quality.
Under Phil's guidance, Morphy has become very much a marketing-, R&D- and innovation-led business. It's very different from what it was 10 years ago.
Our GDHA business is in the sector of the UK market that has the most challenges. There has been massive price deflation over the past 12 months [in home appliances], due to a combination of online retailing allied with brands chasing volume. It's a very, very difficult sector at the moment – you can now buy a branded washing machine sub-£200. The last time we saw price deflation on this scale was back in the early '90s, when Belling ended up in receivership and we got it out.
Having said that, GDHA is a very fine business, run by Denver Hewlett [CEO] and Jonathan Casley [MD]. Under our ownership and management, Belling will never get into trouble again.
Q: What's your take on the Internet of Things and the smart home?
SO: We started on the journey seven years ago – at the time, we weren't bright enough to call it the Internet of Things. The first tangible product to come to market from that was the smart Quantum heater. We launched that four years ago and it has been phenomenally successful. The whole area of digital connectivity has been a huge part of everything we've done over the past five years. We're currently building our own Internet of Things platform for our group.
We're also partnering with SSE, the National Grid and Intel. In 2014, we were successful at leading a consortium that won a £15 million research project from the European Commission under its Horizon 2020 R&D programme. Among the members of the consortium were SSE and Oxford University's behavioural studies department. In our industry, it's one thing to come up with new technologies, but unless you have consumer acceptance, you won't get very far. A big part of the project is not just proving the technology and the business models – it's also working on consumer behaviour and building a platform from that on how to market the product.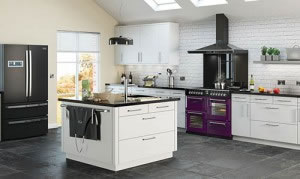 The biggest challenge for us – and anybody – when it comes to R&D in this space is the engineering time that goes in to keep it simple. Actually coming up with the technical solution is the easier part of it. You need to invest considerably more time in making sure that the consumer doesn't have to interface with complexity.
If you go back to our industry 10 years ago, we had numerous remote controls. Now, you have one central point from which you can control everything. That's what the consumer wants – something simple.
Our industry is a challenging one and those challenges aren't going to go away. If you want a quieter life, move to another industry.
If I look at the changes over the past 25 years, in the first 20 years, I shake my head at times, but I shake it even more when I look at the changes in the past five years. Part of our strategic planning is trying to anticipate what is coming at us over the next three years. The younger generation has lived online – we lived off-line. The challenge for people of my generation is how to learn from the younger generation. Historically, the role of the elder statespeople in a business was to mentor the young people. Increasingly, it will be the other way round, if you're going to have a business that is going to survive 10 or 20 years from now.
The level of change is enormous but, having said that, we have come through it incredibly well because we are a catalyst for change. We love change – that's why we have 500 R&D engineers around the world and why we invest so much money. We want to disrupt existing business methods. Our companies operate to a very high standard and we want customers to say that we're easy to do business with.
Q: How do you see the future of the Glen Dimplex Group shaping up?
SO: We're in the middle of our three-year strategic planning cycle at the moment and we now want to take the group into the next phase of development. We have a strategic objective to double the group over the next five years – that's the target. We'll do that by growing our individual businesses organically and we'll do it by acquisitions, but we won't stray too far – we're not going to go into the mining sector. We're always out there looking, but one of the issues that we, and everybody, has, is that businesses are incredibly expensive – they're selling at premiums that would've been unheard-of five years ago, never mind 20 years ago. That's a challenge. It's easy to buy a business, but it's more difficult to buy a quality business at the right price.