Contracts specialist and kbbreview columnist Derek Miller, who is also co-owner of Scope Bathrooms in Glasgow, has selected his top picks from hotel design event Sleep 2017.
Held on November 21-22 at the Business Design Centre in Islington, the show welcomed more than 4,600 hotel designers, developers and architects and focused on a theme of 'Loyalty: Lessons in Love – does a loyalty points scheme really inspire loyalty, or can we make guests truly fall in love with our brands through design?'
"The event had its usual eclectic mix of beautiful products for the hospitality sector," Miller told kbbreview. "Crowds were very buoyant and the event had its usual buzz of conversation and networking.
"As always, the bathroom industry was well represented, with some of our sector's leading manufacturers taking display space at this unique venue, highlighting the importance of hotel supply to the British and European bathroom sectors.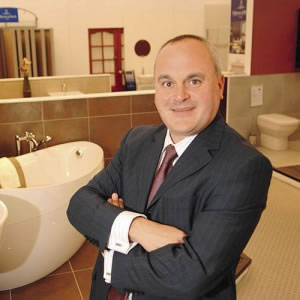 "As with recent developments, some key design trends were in evidence – most obvious of these being special finishes in brassware. Hansgrohe, Grohe, Vado, Kohler, Roca, St. James and Crosswater all chose to place coloured products centre stage. Meanwhile, German specialist Dornbracht strengthened its luxury credentials with taps finished in genuine 24-carat gold and platinum.
"Roca also went for opulence and devoted its entire stand to the luxurious Armani collection – a bold statement of intent from the Spanish giant."
However, Miller reacted with disappointment to news that next year's Sleep event will be relocated to Olympia.
"This is the final year that this increasingly important hospitality design event will be held in Islington," he said. "I'll miss it."