Bruce Thomas, business development director at Mereway, explains why British manufacturers can hold their own against their European counterparts in terms of quality with the bonus of shorter lead times and greater flexibility
I have worked in the kitchen industry for more than 40 years, for both European and UK furniture manufacturers. I can remember when the European brands first came into the UK market in the early Eighties. They offered a wider range of products and finishes, giving the consumer a more comprehensive choice than was readily available from UK companies.
It may have been true then, but not anymore. Most UK manufacturers can offer the same finishes and products as their European counterparts.
It also used to be true that, when you compared European manufacturing with the UK, there was a marked difference in the output and product. Nowadays, with the continual investment that good manufacturers make in their production facilities, R&D and training, the quality you get from UK manufacturers is equal to any European supplier.
Look at how the UK motor industry has transformed itself. Just compare Jaguar, Range Rover and Bentley with Audi, BMW and Mercedes. These UK manufacturers are renowned for their build quality and enviable reputation for flying the flag for British manufacturing worldwide.
Most quality UK kitchen furniture manufacturers use the best materials, sourced from the UK and Europe, which allows us to compete with our continental counterparts. Generally, UK kitchen manufacturers use 18mm MFC board, compared with many Europeans who use 16mm. This increases the rigidity of the panel by the cube of its thickness. This makes an 18mm MFC panel on average 42% more rigid than a 16mm panel.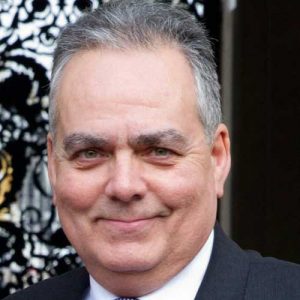 At Mereway, we use 19mm-thick MFC with a density of 600kg/m2, an 8mm solid back and a 19mm solid top from Egger for our cabinet material. We also use the best fittings from Blum and Kesseböhmer, which are the same suppliers used by our European competitors.
But, as well as being able to do what the Europeans do, our home-grown manufacturers have a unique insight and track record when it comes to that quintessentially British style in kitchen furniture – the Shaker. This has become well established over many years in the UK market and is now one of today's most common styles of kitchen furniture.
Its origins can be traced back to early examples of furniture created by The United Society of Believers, commonly known as the Shakers. They originated in Manchester in the late 18th century and were early settlers in New York.
Traditional
And the style has certainly made believers out of many modern-day consumers. It has also been well developed with the additions of wicker baskets, pantry-style units, mantles and open-featured base and wall units to create a more traditional style that's at home both in town and country settings. This is something many UK kitchen manufacturers are known for and have built their reputation on.
However, many UK manufacturers also supply a wide range of both British traditional and modern kitchens suitable for the UK market.
There are modern styles that appeal to most consumers from a true handleless kitchen with a choice of trims offered with both internal and external curves – something the UK consumer is very keen on. Many British manufacturers, ourselves included, offer an extensive choice of finishes and profiles – something the European kitchen market is renowned for.
At Mereway, we can also produce special, customised units. This is becoming a key demand from many of our retailers, which allows them to save time and costs on installation. As it does not need to be modified on-site by an installation team, there is also the benefit that it is all covered by our manufacturer's warranty. This all helps to secure the customer's order and it allows the retailer to plan their fitting schedules without the need for additional time for on-site modifications and any possible errors that may occur during installation.
Another benefit of dealing with a British manufacturer is shorter lead times. And many UK manufacturers don't close down in the summer. Our European counterparts do, which means dealers must either order prior to the annual shutdown, if they are to have any hope of maintaining the continuity of work. This may also have implications in terms of storage facilities and cash flow.
UK manufacturers also have a lower transport carbon footprint than their European counterparts, whose footprints can be up to four times higher.
So, what is the real advantage in dealing with a UK manufacturer over a European one? In my opinion, it is, and will always be, about quality products and high levels of service.