Crosswater Contracts has rebranded for 2018 as Bathroom Brands Group Projects.
The change has been made to "champion" the development of the company's contract projects and offer customers a "one-stop-shop" for quality bathrooms, it said.
It will now offer a wider portfolio of bathroom products, with Bathroom Brands ranges Burlington, Britton, Clearwater and Thirty6 joining the current Crosswater, Simpsons and Bauhaus ranges.
The group claimed that the contracts market is one of the fastest-growing areas of the business with the new changes allowing for continued expansion of Bathroom Brands Group Projects to become a "key player" in the market.
The company will be led by Mick Bone who will report directly to newly-recruited international sales director Paul Robbins, who joined from Dutch multinational AkzoNobel.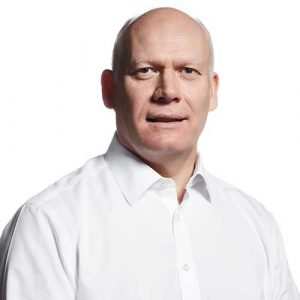 He will oversee the BBGP team, coordinating all commercial projects in the UK and internationally.
The company said the appointment marks a "significant" development in the brand's range of bathroom solutions and the infrastructure expansion into international markets.
In a statement, the company said: "Coordinated by a new team of specification generators and sales support, the development will allow for a greater fit for specifiers and their project demands, offering a complete 'top-to-bottom' product offering for bathrooms."