Malcolm Scott of distributor Swift Electrical suggests that the demise of the kitchen studio has been greatly exaggerated, says yes they do cater well for the grey market and points to some inspirational sales figures from Poundland
The kitchen studio sector, and KBSA members in particular, are alive and kicking, enjoying a modest but sustainable upturn and doing really rather well. Reports of the demise of the independent sector, thanks to the 'onslaught' from Howdens and Wren and the rise of the internet, have been somewhat exaggerated.
Every few years, another 'competitor' pops up and generates speculation about the long-term viability of the kitchen studio. Some years ago, it was the rise of DIY sheds, then MFI. Now it is the internet.

In fact, the kitchen studio sector has enjoyed a market share of around 15% of the total market by volume, and 30% by value, for many years – and that share has remained pretty constant. While other parts of the kitchen market are doing very well, such as Howdens, which is experiencing high growth to small traders and the builder market, and Wren, which is rapidly taking business from several of the other multiple outlet kitchen retailers, no other group has managed to get anywhere near the average sales values enjoyed by kitchen studios.
They have been very successful at securing sales in the £10,000+ project sector by keeping their showrooms up-to-date and relevant and by using the web to inform consumers and drive these consumers into their showrooms. At this level, consumers spend time with the retailer and listen to advice and guidance and are willing to consider spending more for innovative design and products that enhance their lifestyle.
Kitchen showrooms are the engine house for driving up order values by demonstrating all the latest products – products that would never become established in the marketplace without showroom displays. While internet traders and independent electrical retailers do not feed from showrooms when supplying entry-level and mid-price appliances, all top-end appliance demand starts in a showroom, where the consumer decides to buy a high-ticket item because he likes the 'look' and the features of it.
Fortunately, the full kitchen sale is too complicated to be packaged and sold at discount on the internet.
The truth is that while other retailers within the kitchen market enjoy significant sales of high-end appliances, and have given manufacturers good sales growth, this business is almost entirely generated by undercutting a kitchen studio that has actually created the consumer demand.
Fortunately, the full kitchen sale is too complicated to be packaged and sold at discount on the internet. There are a few very successful internet traders selling full kitchens online, but such sales are almost entirely to small traders who then resell to consumers.
Consumers will always look to other retailers rather than kitchen studios for replacement appliances and on entry-level projects, where total project value is £6,000 or £7,000. They will split the furniture and appliance parts of the order and even buy tiles, worktops and sinks from different retailers.
On a project with a total value of £10,000, however, the consumer will almost always want the type of one-stop-shop service given by the kitchen studio. The acceptance of these facts leads to the simple conclusion that any manufacturer wishing to sell high-ticket, new and innovative products must have a clear policy in place to ensure that kitchen studio outlets are able to cover the relatively high costs of creating a really great consumer experience on the high street.
Quite specific promotional activity is needed for high-street retailing, including the use of simple tools, such as extended guarantees and the selective use of display outlet-only offers. Properly supported, independent kitchen studios can delight consumers, offering them an expert design service backed up by advice and guidance and visually interesting displays.
And of course, it follows, that if kitchen studio retailers are given the maximum amount of support and backing, they must in turn continue their existing practice of showing cutting-edge new ideas and driving average sales values.
We must all remember the basic fact that a new kitchen is usually not an essential purchase, since it normally replaces an existing kitchen. It is, in fact, an aspirational purchase competing head-on with a new car, holiday in Florida, new computer and all the other things that consumers spend money on. We must all continually work together to make sure that showrooms, and in turn kitchens, inspire dreams and generate lifestyle choices that keep us all in a job.
Quids in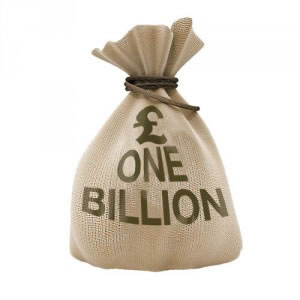 A recent figure quoted on the national news caught my attention. A retailer that most of us would ridicule is doing really rather well. Poundland sales topped £1 billion for the first time in the 12 months to April 2015, with underlying pre-tax profit of £44 million. Sales were up 11% in the UK.
This compares very well indeed with big names in our industry, such as AO World (DRL) with sales to March 2015 of £470m and group operating losses of £2.2m. Not to mention the mighty Dixons Carphone empire, with forecast sales in the UK this year of £4.1bn and a UK profit contribution of around £200m.
Poundland, with its network of 500-odd stores, has reinvented the wheel. Set up in 1990, the company has developed a formula that does not suffer from a lack of footfall, but relies almost entirely on store-based impulse shopping – and consumers seem to love it. Remarkably, Poundland research suggests that 20% of shoppers are middle or upper income earners.
In recent years, we have seen a considerable change in consumer habits, with the rise in affluent consumers using discounters like Poundland, Aldi and Lidl. In our own industry, we see the huge growth of Wren – the discount kitchen retailer, which, since 1990, has opened more than 50 stores, generating sales last year of over £130m at a time when B&Q and Homebase have been closing over 100 stores.
High-street retailing is alive and kicking, but it is continually changing. Perhaps it is time for the more conservative among our ranks to put some special offer posters in the window, as some enlightened retailers have been doing for years. Heaven forbid!