Ex-professional footballer Trevor Ross, now a transport supervisor with Hill's Panel Products (HPP), has played for clubs including Arsenal and Everton as well as the England and Scotland national squads
Trevor Ross played professional football during the 1970s and early 1980s for clubs such as Arsenal, Everton, Sheffield United, Portsmouth, Bury and Greek club AEK Athens.
Over the years, he played alongside greats, including Kenny Dalglish, Alan Ball, Bryan Robson, Joe Jordan, Gordon McQueen and David O'Leary.
Now aged 61, Ross grew up in Greater Manchester and played for local schools before joining Arsenal when he was 12. After signing as a schoolboy, he travelled regularly to London by train. Bertie Mee was the manager and Bobby Campbell the coach. Ross became an Arsenal apprentice at 15, then made his first-team debut in 1974, aged 17.
He recalls: "My Arsenal first-team debut was a really memorable day and I also scored. We were ultimately beaten 2-1, but at least I scored."
Ross played alongside Charlie George, who had previously helped the Gunners beat Liverpool in the 1971 FA Cup final. His heroes from 1970s football include Alan Ball and Arsenal's robust Peter Storey.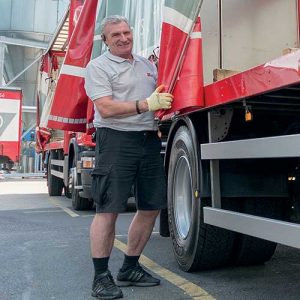 He remembers: "Peter coached me at Arsenal and I worked his way. There was no room for friendships on the pitch during competitive matches. Peter also played an important role in Arsenal's 1971 FA Cup progress."
In 1977, Ross joined Everton for £175,000. "That sum seems like a pittance compared with the money in football today. But it felt like a lot 40 years ago," he comments. Today he still visits Everton and was recently interviewed for a new book about the Merseyside club.
Ross's final professional years were spent at Bury in the early 1980s. Martin Dobson was the manager, who had got to know Ross at Everton.
Ross has lots of happy Bury memories, including winning promotion in his first season there. That success is captured in a book, The Forgotten Fifteen, written by James Bentley. He adds: "In those days, we had a good relationship with fans. Players went into the social clubs with supporters. We respected them because they paid our wages. It was a different world."
Internationally, Ross played for both England and Scotland. His father William was originally from Scotland and was a professional footballer in the 1950s.
Ross (Trevor) played eight times for England Schoolboys aged 15 with teammates including Ray Wilkins. They played Germany, Holland and Scotland twice each, plus single matches against Ireland and Wales, and remained unbeaten. Later he chose to play for Scotland's Under-21s.
After leaving the world of professional football, Ross became an HGV driver. He joined HPP, which has its HQ in Oldham and a second distribution centre in Sheffield. He has been with the firm for 23 years and works with transport manager Peter Greenwood.
Ross says: "HPP's transport fleet has grown significantly as it's expanded across the UK. More vehicles are due in 2018 and we are getting ever busier. I enjoy my job. HPP is a really good firm to work for. I get up at 4am five days a week, but it never feels like a chore."