Italian brand Smeg is to launch its first-ever connected appliances later this year.
The first product in the Smeg Connect line-up will be a wine cooler that is controlled by an app for iOS or Android devices.
The app will allow users to manage their wine stocks, pair wine with dishes, order wines through an e-commerce platform, select favourites, browse recipes and videos, as well as control temperatures, service performance and lighting remotely.
The connected wine cooler was unveiled at this year's kbb Birmingham show (March 4-7) and will also be on display at the EuroCucina kitchen design trade show in Milan, Italy (April 17-22).
Other products are expected to join the range by the end of the year, including connected ovens and dishwashers.
'It's about trying to bring in a seamless user experience'
---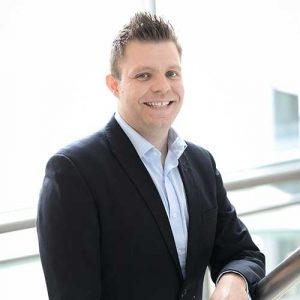 We asked Smeg UK's head of marketing, John Davies, why the brand has made its first foray into the world of connected home appliances and what benefits the technology can offer consumers?
EXCLUSIVE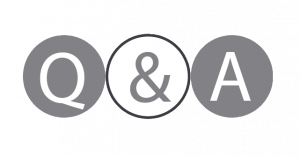 Q: Why has Smeg decided the time is now right to launch its first connected products?
A: For a long time, we felt that the company and the industry weren't fully ready and that the technology wasn't harnessable to make it a viable project. Meanwhile, we saw some of our competitors join the [connected] marketplace – some have gone very big with it. From Smeg's perspective, we've watched what some brands have done with technology and its applications and felt that the time was right for us to do connected products. Our aim is to have a significant launch [of the connected wine cooler] at the EuroCucina trade show in Milan this month. We also took the decision to showcase it early at kbb Birmingham last month to present it to independents.
Smeg Connect will be the umbrella name for any connected Smeg appliances going forward – it starts with the wine cooler. We'll roll out a pilot programme of the wine cooler over the next few months and it will undergo further testing in the UK, including at our Smeg store in London and at our HQ. We'll really interrogate it before we put it on general release. We're hoping to have it in retailers later this year. Once the pilot has been successful, we'll look at bringing out connected dishwashers and ovens by the end of the year. In 2019 and beyond, more of our products will be connectable – some products will be built with the capability of becoming connected, but not live from day one.
Q: Can you tell us more about the connected wine cooler and the Smeg Connect app and its benefits?
A: The consumer will be able to log in to the app via an iPad or an iPhone, or an Android device. It's a multimillion-pound project for Smeg – we're not taking it lightly.
Some of the tangible benefits will include servicing – the product can be dialled into remotely and whatever fault code has been generated could be checked. We could help a consumer to resolve a problem over the phone or look at a first-time fix. From a service point of view, it will have a huge impact.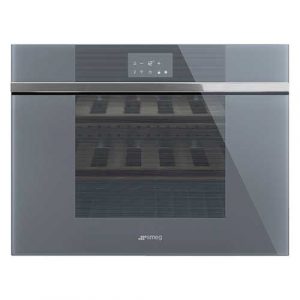 For us, it's about why someone would actually want a connected product. I think the market is still very young, but the smart home is growing massively in all sorts of categories, like heating, lighting and CCTV.
From our side, it's about trying to bring in a seamless user experience – if someone has a connected wine cooler, dishwasher, oven and washing machine, they'll be able to use them all with one app – you won't have to have a separate modem. We have a cloud-based system, which will allow full and easy integration. The products will connect to the cloud and can be controlled remotely. You can control the wine cooler's temperature, turn the lights off and engage the child lock. You can also manage your wine cellar and there will be an e-commerce platform built into the system. In Italy, we've partnered with an online wine retailer, so you can order wine to your door straight from the app. We've also invested money in recipes, so you can pair food with wine. The technology is evolving all the time.
Q: Are there any plans to incorporate voice-control technology in the connected appliances?
A: We believe the major appliance market is heading towards Alexa, so, at some point, there will be an element of voice control integrated.
There are huge swathes of people who are passionate about connected products – Smeg is a brand that's passionate about style and technology, so there had to be a time when we embraced connected products, but when were ready. That time is now and we'll be rolling out connectivity in more and more products over the next few years.