Manufacturers and trade bodies have lashed out at consumer group Which? for causing "unnecessary fear and alarm" among consumers.
Trade association Amdea said that it was "disappointed" in Which? for misleading consumers on the safety of products currently on the market.
"All appliances placed on the market are required by law to be safe and tested to the safety standards prevailing at the time," a spokesperson for Amdea said. "These standards are continuously revised. Each revision to a safety standard is implemented by manufacturers as soon as possible, thereby ensuring that each generation of product is safer than the last. This does not mean that products already on the market are unsafe, and it is irresponsible, and misleading to suggest otherwise."
Some manufacturers have claimed that the tests carried out by Which? were unfair as products that were already on the market were being held to standards that aren't due to come into effect until next year.
A statement from Whirlpool, whose Hotpoint and Indesit brands featured in Which?'s list of 'Don't Buys', said: "We strongly dispute these claims. We can assure consumers that all our refrigeration products are safe and comply with all applicable legal, regulatory, and safety requirements and standards.
"It is extremely misleading to consumers and unfair to suggest that any manufacturer's appliances should have complied with a standard that was not in force at the time of manufacture.
"The industry welcomes this forthcoming standard for refrigerators and has assisted the British Standards Institution (BSI) and other experts in driving forward this long-term project. The industry is committed to constantly evolving standards to keep improving products.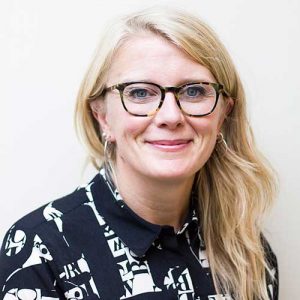 "As part of this process, Whirlpool has for some time been implementing manufacturing changes so that all our refrigeration appliances are fully compliant with the new safety standard far ahead of its expected introduction in 2019."
With the low number of domestic fires caused by cooling products, that Which? confirmed is around 8%, manufacturers believe that the level of fear created among consumers over the report is unjustified.
Speaking to kbbreview, Which? confirmed that the tests were carried out against the new standards, that are due to come into effect in 2019, and that current products on the market are deemed safe but argued that the reason for using these standards was due to the current ones not being "fit for purpose".
"We are asking manufacturers and retailers to remove unsafe products based on our testing," said Nikki Stopford, director of research and publishing at Which?. "'Ultimately, the current standard is not fit for purpose and doesn't come close to replicating what a real house fire would look like. When we carried out this test no plastic backing resisted the flame for more than 30 seconds, even those that claimed to be fire-resistant. And so, rather than waiting for a new standard to come into place, we're asking manufacturers to act now. We know that some have already committed to making the change over the next few months or years.
"There is an acknowledgement across the industry that the [current] standard doesn't go far enough. We think that we're not really asking for something that is too unreasonable. The industry is now recognising that we do need to make this product safety regime more rigorous and more 'real life'. We want to move faster, rather than slower, to make sure consumers don't have what we think are unsafe products in their homes."
Electrical Safety First and the BSI both supported the consumer group's calls for action over plastic-backed cooling appliances.
Dr Scott Steedman, director of standards at BSI, said: "We welcome Which?'s support for and their participation in the process to get the recently amended international standard on the safety of household and similar electrical appliances published as a British Standard as soon as possible. The UK, through BSI, has been a driving force in getting more stringent fire safety requirements included in this standard. We are now working with our European counterparts to further increase the safety requirements of the standard specifically for the British and European markets."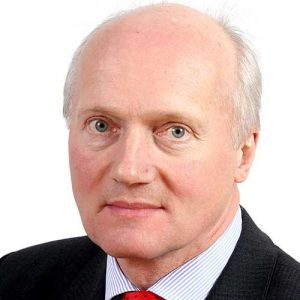 However the BSI agreed that it was unreasonable to expect older products on the market to comply with new standards not yet in place.
"Until the new standard is published in the UK and its requirements are known precisely, it is not reasonable to expect manufacturers to use a draft standard still under discussion," Dr Steedman added.
Meanwhile, a number of manufacturers, such as Whirlpool, Gorenje, and Electrolux, have confirmed that production of plastic-backed refrigeration will cease and be replaced with metal backing.
Smeg also confirmed that it is now working to upgrade fridge-freezers across its range.
"Smeg's parent company in Italy constantly monitors applicable regulations and enacts any changes required by law, often also going beyond the minimum requirements set out," a spokesman for the company said.
Gorenje stated that all of its products will now be produced with aluminium flame-retardant backing and said it hopes the industry will "come together" to protect consumers.
"As of February 2018, every cooling or freezing model we produce has aluminium flame-retardant backing, a commitment which had and will continue to have financial implications on the business, but one we were prepared to make as a responsible manufacturer.
"The new manufacturing process was put in place very quickly, but it's obviously going to take time for the new models to make their way into consumers' homes.
"Our decision was completely voluntary and manufacturers aren't obliged to make product alterations until legislation changes, however, we hope that the industry will come together to discuss and agree on a way forward that protects the customers without having too much impact on product pricing or availability."
Hoover Candy also iterated that its products are fully compliant with current safety standards and certified accordingly.
"For the assurance of our customers Hoover Candy Group maintains an ongoing, detailed and active monitoring process for all products in the market place," it said.
Main image: screenshot from Which? video on flame retardant test