Appliance giant Whirlpool has described 2018 as a breakthrough year for the brand following the launch of its first full suite of connected appliances at Eurocucina in Milan.
Addressing journalists from around the world during its press conference at Eurocucina, Norbert Schmidt (pictured), vice-president of products and brands at Whirlpool EMEA (Europe, Middle East and Africa), said: "2018 is a breakthrough year for the Whirlpool brand for many reasons. First of all, we are launching the W Collection, our first complete suite of connected appliances. Connectivity isn't new, but it's helping us listen to our clients and meet and adapt to their needs in a way we've never been able to do in the past.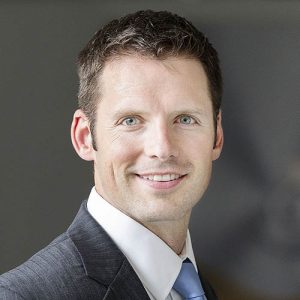 "The other breakthrough we want to highlight is our new campaign for the Whirlpool brand – 'Sensing your World', based around listening to our customers. We live in a world today that is full of communication – we love to send text messages, e-mails and push information through social media, but what's interesting about today's environment is that not many people take time to listen anymore. We at Whirlpool feel there is a need to listen and we feel we're in a unique position to start communication about this issue."
The W Collection (pictured) features a range of built-in ovens, microwaves, hoods induction and gas hobs and a four-door fridge-freezer, all with 6th Sense technology and internet connectivity. Whirlpool says these appliances, which can be connected via the 6th Sense Live app, "offer a smart, more intuitive user experience that harmonises seamlessly with the connected homes of today".
During the show, Whirlpool also demonstrated how connected homes are being further enhanced through voice interaction.
Visitors to its stand at Eurocucina got a first look at an all-new oven that features Google Assistant for hands-free control. "With voice control, you don't have to think about how to manage your appliance – it speaks your language," said Marco Signa, connectivity senior manager, Whirlpool EMEA. "We have demonstrated how Google Assistant can give you hands-free control over your oven, which is incredibly helpful when you're busy cooking or when you wish to keep on top of things from elsewhere in the home."