A leading solicitor has claimed former directors of Alno UK may have 'ring-fenced' customer deposits made by cheque or bank transfer to avoid legal action subsequently being taken against them.
"While the reason for the directors acting in this way is unknown, it is possible that they were advised that taking and utilising deposits when there is no reasonable chance of delivering the goods is an offence which can lead to disqualification as a director at the very least," Stephen Sidkin (pictured), a partner at London-based Fox Williams solicitors, told kbbreview.
"It would appear that Alno ring-fenced deposits by effectively setting up the equivalent of a clients' account. As a result, the administrators are responsible for paying this money back to customers, because they cannot 'get their hands on it'. This is because it has not become a company asset.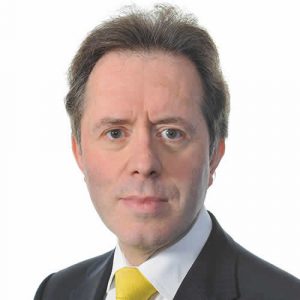 "So long as the ring-fencing was set up correctly and can be properly reconciled, then it will be treated in this way."
Joint administrators Gareth Harris and Keith Marshall of RSM Restructuring Advisory LLP explained that around £235,000 was held in a Barclays Bank account on the date of administration for these customers.
Customers who paid via credit or debit card have been advised by the administrators to contact their card issuer in order to seek a refund, with wording being provided to assist with such claims.
At the last count, administrators had refunded a total of £147,605 to customers who had paid deposits via bank transfer or cheque, with £87,391 still being held in a trust account for claims yet to be made.
However, the administrators advised that any customer payments made to the company's former subsidiaries – which included Bradbury's of Bristol, Bradbury's of Exeter, Birmingham Kitchens and Stourbridge Kitchens – would be the responsibility of the subsidiary and not Alno UK.