Linda Barker, a celebrity designer, explains why the freelance life is for her, has some hot product tips and updates us on her own house project
I sometimes wish I could be the person that goes to work each day knowing exactly what I can expect of my workload. I'd plough through my day's work, then pack up and go home at a sensible hour. But in reality, like so many people now, my work life is far removed from that and I inevitably have a variety of jobs to juggle, allwith differing deadlines and none of which actually stop when I do finally get home.
It's a life familiar to every freelancer I guess – you never know who's at the end of a phone call or where that phone call might end up. New opportunities might arise anywhere, from an e-mail out of the blue, to a chance conversation with friends of friends over dinner.
It's always a little unsettling not knowing where the next design contract will come from, but most of the time this is exactly why I enjoy working the way I do. Safe and secure it ain't, but like most of the freelance tradespeople that I employ, this lifestyle suits a lot of us and, most importantly, it means we have an element of control over what we're doing and what new skills we're learning.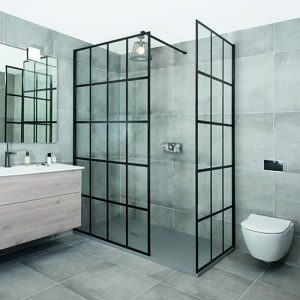 I absolutely love what I do. Long days spent finding the perfect tile, mixing the perfect colour, researching the latest kitchen gadget, or even just gazing off into the middle distance – something I was always told off for at school – just waiting for design inspiration to strike. Multiply all those endless design decisions across multiple jobs and it means that my time is rarely wasted and, hopefully, the finished results always reflect that.
As I write this, there is a clutch of freelancers working all around me – a tiler and his apprentice that I'm employing for the first time, a finishing plasterer and two plumbers. Most are new to me, but they all know each other from previous jobs and have that easy shorthand between them that creates a relaxed atmosphere of mutual cooperation and coordination.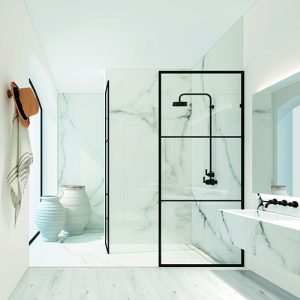 They are hard-working, diligent and have a keen sense of pride in their work. It doesn't always click like this on a project, but when it works well, it allows me the space and the time to completely relax about the work that's actually being done and concentrate entirely on the next design phase.
Right now, that's some dramatically dark fittings for the two bathrooms I'm currently refurbishing. They are being remodelled as much more modern, edgy spaces and a lot of the products I'm using were sourced at the last kbb show at the NEC.