Bucks New University – the only UK university to offer a foundation degree in kitchen design – will be exhibiting for the first time at Elements at the NEC Birmingham from September 30 to October 3.
The university will be exhibiting alongside The Kitchen Education Trust (TKET), which supports industry training and education and offers scholarships to students on the foundation degree.
The university said it will create a virtual reality tour to visitors at the show's new education zone as a way of helping promote careers in the KBB industry.
"We want to get people interested in the industry and what it has to offer," said Paul Lighterness, kitchen design course leader at Buckinghamshire New University.
"To do this, we have teamed up with our software partner, ArtiCAD, to create a virtual reality zone that is open to everyone at the show. It's been designed to help people fully understand what goes into designing and fitting a kitchen.
"From the initial design and construction to installing the relevant mechanisms, it offers a step-by-step experience and allows you to immerse yourself into the space.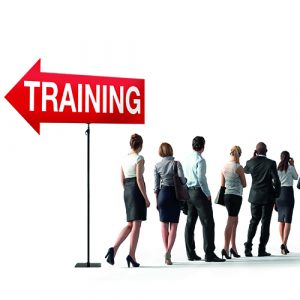 "We want our visitors to explore and discover what a career in the furniture design and manufacturing industry could offer them and give them a greater insight into the skills they can develop on our kitchen design course."
He said that the education zone at Elements is the ideal setting for the university and TKET to promote education and careers in the sector as well as offering advice on scholarships and funding.
"Our work is driven by the industry, with many of our project partners exhibiting at the show. So what better way to promote our message and broaden our target group than by engaging with the people in it and giving them an opportunity to experience the possibilities in a truly innovative way?" Lighterness added.
The foundation degree, backed by a number of leading brands, including Franke, Blum, BSH, Miele and others, has been available for a few years now. The course focuses on a wide range of topics, including design, sales and marketing, business and project management taught by industry experts.
But apart from that, training and education in the kitchens industry is still patchy and thin on the ground with no formal Government-approved pathway.
Bucks New University and the TKET will be joined at the event by the National Association of Shopfitters (NAS), the British Furniture Manufacturers (BFM), the British Woodworking Federation (BWF), Help for Heroes and Didac Training College.
They will be on hand to offer advice on legislation, health and safety, productivity, careers, education and apprenticeships within the furniture industry. Daily workshops will also be available to visitors.
The Elements show runs alongside the W18 woodworking machinery and materials show.
To register for your free ticket, visit the show's website at www.Wexhibition.co.uk