Alexa and Google Assistant will be doing more of the world's laundry next year as the number of smart appliances shipped worldwide is expected to double in volume, new research has found.
In its latest home appliance report, market research firm Futuresource Consulting said 56 million smart appliances will be shipped in 2019, up from 25 million in 2018, with Chinese brands, like Hisense and Haier, dominating the market.
The growth will be led by wi-fi-connected, voice-assisted laundry and refrigeration appliances as major manufacturers ramp up innovation and mid-market brands, such as Beko and Hoover Candy, introduce new models with connectivity.
The report said that the UK is a major smart-home market, the biggest in Europe after Germany, where consumers tend to favour premium products from local brands, such as Miele and BSH, which were at the forefront of the smart movement.
Futuresource said 3.6 per cent of all shipments of laundry, refrigeration and cookers in the UK were smart – that is with wi-fi connection – in 2017, but by the end of 2018, they will account for 10 per cent of the UK market.
"The smart appliances category is becoming more significant, taking more share as connectivity is being introduced to a wider range of mid-range price segments," said Futuresource analyst Filipe Oliveira.
"Major manufacturers, such as LG, Whirlpool and even the lower-end brands, like Beko, have all announced new models that work with leading voice assistants, Alexa and the Google Assistant."
Futuresource predicts that almost a fifth (19%) of all laundry and refrigeration shipped in China in 2018 will be wi-fi connected as the biggest Chinese manufacturers push for connectivity.
"While in Europe and North America, smart features still command a premium, even though prices are declining quickly there too. In China, the average unit price of an appliance with wi-fi is already very close to that of a dumb appliance," said Mr Oliveira.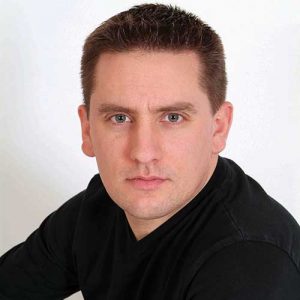 "In Europe, we are seeing the same trend with Bluetooth due mainly to Hoover Candy (models with Bluetooth cost the same as those with no connectivity).
"However, even in the case of Candy, wi-fi models are still more expensive than traditional unconnected models."
But he said that feedback from the industry is that a "large unquantified portion" of owners of a smart appliance in China do not make use of the smart features. This is consumer behaviour seen in the past worldwide in devices such as smart TVs."
The findings emerge as online estate agent Sellhousefast.uk's analysis of UK attitudes to smart-home technology – by independent research group Eureka! – found that homeowners think their lounge (72%) and kitchen (53%) are most suited for smart technology that can be activated with a remote control.
Almost half (47%) of the 946 UK households interviewed said they would be interested in installing a video doorbell or smart security system within the next year or so, while 45% of participants were interested in buying smart lights, which can be dimmed or switched off and on by remote control.
But demand for digital showers (11%) and fridges with cameras (10%) was much lower.
Robby Du Toit, managing director of Sellhousefast.uk, said: "The growth of smart-home technology over the past few years has been phenomenal.
"Despite Brits being initially sceptical towards the technology, improved understanding and more affordable pricing has given smart devices greater appeal.
"With the integration of smart-home devices expected to become a real incentive for prospective buyers/renters, the technology could play a fundamental role in increasing the overall value of properties."
Look out for kbbreview magazine's smart home special out in September.