'Kitchen specialists are an extremely important channel for Samsung…'
One of the biggest brands in consumer electronics is now a significant player in the home-appliance sector. Rob King (pictured), vice-president consumer electronics, Samsung UK and Ireland, talks to Rebecca Nottingham about the significance of the MDA market to the brand and its ongoing commitment to kitchen specialists
Since hitting the market with the launch of its first black-and-white TVs in 1969, Korean corporation Samsung has moulded itself into one of the leading, and most influential, brands in the consumer electronics sector. The company employs more than 319,000 people across 84 countries and has annual sales of US $196 billion (£136bn).
Samsung is best known for its success in categories such as smartphones, tablets, televisions and cameras and it is using its expertise in electronics to help boost its position in the home appliance sector.
"We've been developing MDAs for a number of years, but the brand has been on a real journey within the category over the past three years," explains Rob King, vice-president consumer electronics, Samsung UK and Ireland. "We've significantly stepped up the level of innovation and design we put into MDA products, as we felt there was an opportunity to bring that into the domestic appliance space. As a result, the products benefit from the kind of technology that people associate with Samsung in the other product groups we operate in.
"We're spending $40 million per day globally on R&D across the business," he adds. "With that level of investment, you can expect to see a rapid increase in the number of products we bring to market across all of our categories."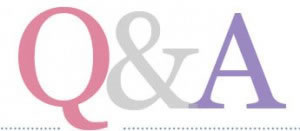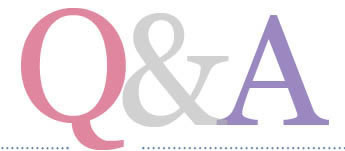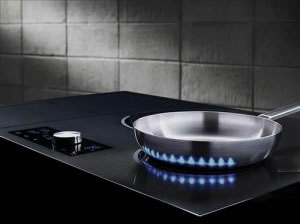 Q: How significant would you say the home-appliance sector is to Samsung?
A: Our home-appliance business has more than doubled over the past two years and it forms a significant part of our UK business. We operate very clearly in the premium space within that market and we're the number-one, premium refrigeration brand in the UK. We're a top-tier player within the laundry market. Our Ecobubble technology has been very popular in the UK and we're also seeing strong growth in the cooking categories with our Chef Collection. So, it's all very positive and you can expect to see the number of products we bring to market significantly increase.
Q: How key are kitchen specialists to Samsung?
A: We recognise that, because of their level of knowledge and expertise, the independent kitchen specialists are absolutely essential for a premium brand, where the sale is all about design and innovation. It's an extremely important channel for Samsung and one that we will continue to invest in. We're already in the process of expanding our sales team specifically within the independent side of the business. We see this as an area of growth for us, but also a channel where we believe we can offer something really special.
We're spending $40 million per day globally on R&D across the business
Q: How's the UK home appliance market faring?
A: It's starting to show some very positive signs, especially when you look into the market in a bit more detail. The overall market is showing signs of growth, which reflects a more positive housing market and improved consumer confidence. We're seeing greater demand for premium products where design and innovation is paramount. Typically, most people replace their MDAs when they break down. But, because of the quality and innovation we're seeing in appliances now, we're seeing more purchases through desire rather than distress. Increasingly, as we see smart technology grow as well, that will be another reason for consumers to think about upgrading and eventually that thinking may shorten the replacement cycle. We're very excited about the market at the moment, because we can see so much opportunity out there going forward.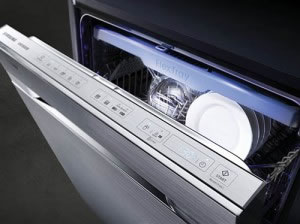 Q: What are retailers saying about how the market is performing?
A: We're hearing very positive messages from both kitchen specialists and independent electrical retailers, particularly about the market for premium home appliances. Consumers demand so much more from their home appliances in terms of what they look like, how they function and perform and many are now designing their kitchens around their desire for a particular product. As a result of consumer demand for technology, retailers are seeing this market as very much open for innovation. It's a very exciting time for the sector and certainly Samsung will have some very exciting developments to launch.
Q: How is the internet affecting the appliance market? A lot of retailers say there's no money to be made in appliances anymore because of online discounting…
A: Does the internet make the UK retail environment more challenging? Yes, of course it does, but there are a number of dimensions to this. The UK was one of the earliest adopters of the e-commerce channel and the fact is that British consumers want to be able to access your business wherever they are. So, as a retailer, you have to offer a great experience, both in terms of your showroom and your online presence. I'd say that the most successful retailers are already doing that and those that are say that they use their online presence to drive customers in-store, so that they can develop relationships with them. We recognise the challenges retailers face and are helping independents by developing product ranges that are exclusively available through specialist retailers and by producing digital assets that help them communicate with consumers and enhance their showrooms and their websites.
Q: Is there a future for traditional, high-street showrooms? Experts predict that they will have to adapt to survive…
A: I think first of all, successful retailing starts with knowing your audience – understanding the needs of their consumers and how they want to shop. There are things that independent retailers can bring to the market, such as local knowledge, really being able to understand exactly what the customer needs and servicing that customer during the sale and also post-sale. Independents are in a great position as long as we, as manufacturers, are doing all we can to help them follow through with that.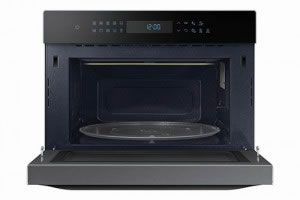 Within the appliance sector, there is opportunity for great showroom execution and what the retailer can build around that, as their complete offering to consumers, is really important. So, having a strong online presence these days is equally important, because consumers aren't distinguishing between the two as much anymore. Then, it's all about how we, as manufacturers, can support that.
Q: There have been a lot of developments in smart-home technology over the past few years, but how much of a role will the connected home really play in the future?
A: We very much see the connected home as a reality. We're exploring this market and investing a lot of money into it, as we see it as a big growth opportunity. The key is keeping features and technology relevant to the consumer. We launched our open platform, SmartThings in 2014. It's a very simple way for consumers to experience connectivity and, because it's an open platform, it makes it easy to link with, and control, all sorts of devices in the home such as lights and blinds, through smartphones and tablets.
Our range of connected devices is expanding and we'll see even more technology coming through across all categories this year. The technology and features have to be relevant to consumers, though. The challenge for manufacturers, and retailers, is to help consumers understand what kind of smart home they require, because the 'smart home' will mean different things to different people. As a manufacturer, we are looking closely at how we support the sale, installation and after-sales service of these products.