Adding smart lighting and heating to a kbb showroom is a "great" first step for those retailers excited by the business potential of the smart-home market but are not sure where to begin, consumer electronics specialists told kbbreview.
Ashley Shorey-Mills, general manager, Hughes Smart Home at Hughes Electrical and Martin Jukes, head of retail, Avensys in Crawley have both suggested that kbb retailers interested in creating a connected-home proposition start by showcasing basic lighting and heating options, which are relatively cheap but can be very effective.
Both businesses have built smart-tech showrooms into their stores so that they can demonstrate the benefits of the technology to their customers and give them some theatre.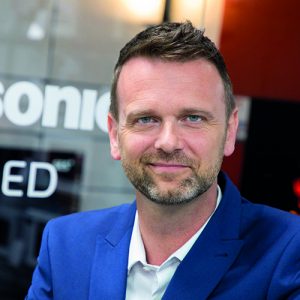 "Mood lighting and colour washes can transform a kitchen, bedroom or bathroom at the touch of a button," said Jukes.
"This can be achieved cheaply with products like Philips Hue or a more comprehensive system like Control4. Along with Hue, heating control is easy with products like Nest," he added.
Hive, a fairly easy plug-and-play solution, is another heating solution that can be controlled by an app.
Jukes suggested that it would only take a day's training to understand how Philips Hue works, while more professional systems, like Control4 would need specialist programming by qualified staff.
"But this gives easier control to more products for the client and also commands a higher installation fee.
"Investment doesn't have to be huge. Start with add-on sales to a project and eventually the smart side can be bigger than a new kitchen or bathroom install," Jukes advised.
Shorey-Mills agreed that "you can start small and build it up" with free, or at least cheap, training available from many of the manufacturers.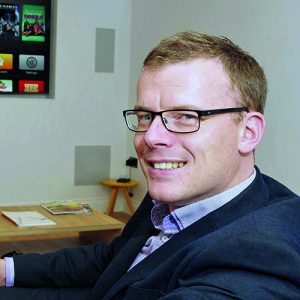 "More in-depth training, like that offered by Cedia, might cost a bit more but then you'll have someone that can confidently and competently install smart heating or lighting or whatever it might be," he said, adding that the electricians and other tradespeople you work with may already have some of this knowledge, but may just not have had the opportunity to use it.
The key is to make sure the customer's home has a good wi-fi network as the network is "essential" to the smooth functioning of anything
smart, Shorey-Mills emphasised, also underlining the importance of a strong after-sales service to mitigate opportunities for customers to get cold feet.
While much has been written about smart appliances, from connected cookers to refrigerators with cameras in their doors, many are sceptical about their gimmicky nature and closed systems. But Shorey-Mills said it was "very early days" and suggested kitchen retailers should keep an eye on how they evolve.
"It was the same with smart TVs. In those early days they were awful. But over time, manufacturers figured out what consumers wanted and now smart TVs are ubiquitous."
For information about professional training on the smart-home essentials, contact Cedia or AWE.
For more insight and interviews about the challenges and opportunities of selling the connected home, see the September issue of kbbreview.