UK house prices grew at their fastest annual rate in the three months to August than since November last year, latest Halifax figures have shown.
The UK's biggest mortgage lender said that house prices were up 3.7% year-on-year, with low unemployment and a "gradual pick-up in wage growth" helping to support household finances.
On a monthly basis though there was little change. House prices were up 0.1% from their July level. In August, average house prices in the UK were £229,958.
Russell Galley, managing director at Halifax, said house prices were being supported by "interest rates still remaining at a historically low rate and a stable, yet constrained, supply of new homes onto the market".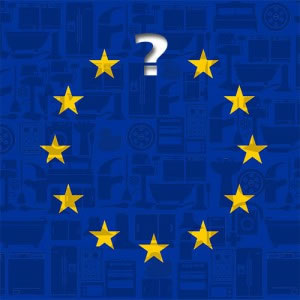 Meanwhile, two of the UK's biggest housebuilders this week reported healthy trading against a backdrop of political and economic uncertainty.
Barratt Developments posted record pre-tax annual profits of £835.5 million for the 12 months to end of June, up 9% on the pervious year, and the highest number of housing completions in a decade.
The company said it had built 17,579 homes in the year, the second highest annual figure in its 60-year history.
Chief executive David Thomas said: As the UK's largest housebuilder we remain committed to playing our part in addressing the UK's housing shortage.
"We design developments, which look great, meet our high quality standards, are a pleasure to live on, and will enhance local communities for years to come."
Chairman John Allen said despite "political uncertainty" surrounding Brexit, "market conditions remain good" and the firm was "confident in the strong fundamentals of the housing sector and our business."
Luxury homebuilder Berkeley, which is focused on London and the south east, also reassured investors this week about the financial health of its business, buying five new sites between May and August. It said prices had remained "robust" during that period and there was demand for "good quality, well located" homes.
But the firm cautioned that the market, particularly in London and the South East was "constrained" by high transaction costs, tight mortgage restrictions on borrowing and "prevailing economic uncertainty, exacerbated by Brexit".
It added: "A functioning housing market, where good new development can deliver much needed additionality across all tenures, requires conditions for growth and low barriers to entry which are currently absent from the housing market in London and the south east."
Sam Mitchell, chief executive of online estate agents Housesimple.com said the August Halifax survey showed that "the property market is in better health than the doomongers have led us to believe".
Mitchell added: "The danger of constantly talking down the property market is that we will talk the market into a crash, particularly if we focus too much on what's happening in London.
"We shouldn't lose sight of the fact that house prices in the capital have had an astonishing run, and it's perfectly reasonable and necessary for price growth to slow.
"And what we're seeing in the capital is not the case across the country in regional property markets, many of which have seen stagnant growth for years since the financial crash in 2008, and are now starting to pick up.
"Investment in the regions is paying dividends. The strength of local economies, with thriving business hubs attracting talent to the areas, is having a positive effect on property prices.
"And whereas in London, affordability has been a recurring problem, in regions such as the North West, there is still plenty of room for house prices to grow before affordability becomes an issue."
The Bank of England's monetary policy committee (MPC) will have their monthly meeting next week, but economists believe the Bank will hold fire on another interest rate rise.
One consultancy, Capital Economics, predicts that the MPC will not move again before May 2019 after the UK has left the EU as it expects a deal only to be cut "at the 11th hour".
[Photo] Barratt Development Adderbury Fields near Oxford