The summer spending spree came to a juddering halt in September with retail sales falling sharply last month.
As the so-called "golden quarter" of retail gets under way, figures from the British Retail Consortium (BRC) and KPMG showed that consumers sat on their hands in September, with retail sales down 0.2% compared with the same period last year – below the three-month (up 1.2%) and 12-month averages (up 1.3%).
Total sales grew at an annual rate of 0.7%, the lowest rate of growth – excluding Easter distortions – since last October. Total sales grew 1.3% in August.
"In one line: reality finally bites," said Samuel Tombs, chief UK economist at Pantheon Macroeconomics, suggesting that the BRC numbers are generally a more accurate representation of the state of the high street than Office of National Statistic (ONS) or Confederation of British Industry (CBI) data.
Tombs added: "With consumer confidence still low amid continued Brexit uncertainty and indicators pointing to slowing employment growth, retail sales look set to be lacklustre in Q4."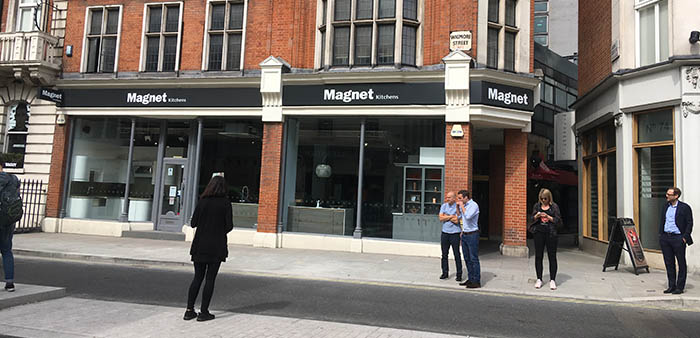 Over the three months to September, total in-store sales of non-food items declined 2.7% and 4% on a like-for-like basis.
Richard Reynolds, chairman, CP Hart
Helen Dickinson, BRC chief executive, said: "These figures lay bare the difficult operating environment for the retail industry. After a challenging August, constrained consumer spending in September has resulted in the weakest sales growth for five months."
Dickinson once again called on the Government to change the system by which "burdensome" business rates are calculated and levied.
"The retail industry pays a disproportionate amount of tax. It represents 5% of the economy, but pays 10% of business tax and almost 25% of business rates.
"A tax system skewed towards high taxes on people and property is contributing to stores closures and job losses and is stalling the successful reinvention of our high streets."
The latest ONS Consumer Price Index (CPI) figure, published last month, showed that inflation in August stood at 2.7%.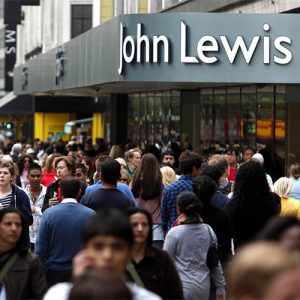 The September CPI figure is used to calculate the business rates multiplier each year and if it stands at 2.7% in September, the BRC has said that retailers will face an extra £190 million on their annual business rates bill from April 2019.
UK kitchen and bathroom showrooms are reporting mixed performance, with bargain-hungry home improvers deserting the sheds and even iconic British retailer John Lewis, which said sales of big-ticket items in its home category for the half-year to the end of July were down 4.2%.
Meanwhile, over on Wigmore Street (pictured), that bastion of high-end kitchen design in the UK, shoppers are taking more time to make big decisions and so certain studios, such as Roundhouse Design, are making a more cost-effective range to appeal to aspirational, but cash-conscious, buyers.