A new interior design online tool that can be seamlessly integrated with a showroom's website is a "world first" and will "revolutionise" the KBB market, the chief executive of the firm that's launched it has claimed.
The platform is the brainchild of Manchester-based technology firm DigitalBridge, which was chosen by John Lewis to take part in its JLAB accelerator programme in 2016.
The company claims that the web platform, using artificial intelligence (AI), allows consumers to design and visualise their home improvement projects on any device.
This helps retailers to reduce the "friction and unknowns" related to a home-renovation project, will speed up the purchasing process and, in turn, increase sales.
David Levine, chief executive of DigitalBridge, said: "The current process for designing a new bathroom or kitchen is flawed – it's painful, slow and full of friction.
"Consumers no longer need to wait to arrange that gap in their diary to visit a professional at the outset or be visited at home. Customers no longer need to feel overwhelmed by all the unknowns associated with renovating their homes, from measuring the room to understanding budgets, which is slowing down purchases and leaving many projects abandoned.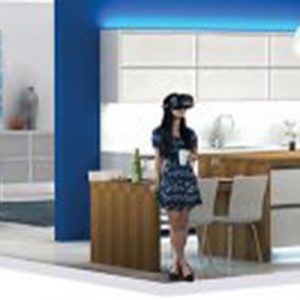 "We're excited to launch this new tool; the first technology of its kind to bring home renovation into the 21st century and put customers in charge."
The firm said the tool will first seek to fully understand the customer's needs and tastes, but without the "huge degree of hassle or expense that comes with enlisting a professional to implement the project".
The tool sources inspiration through platforms such as Pinterest, determining if the user needs, for example, a family bathroom with lots of storage or has a small space to maximise.
It then helps to create an accurate floor plan using 3D scanning and pulls together a range of information, such as the project budget, to make relevant product suggestions and create tailor-made designs in minutes, according to DigitalBridge.
Users can then share their designs and collaborate with friends or family.
Earlier this year, DigitalBridge poached the digital lead at Kingfisher, Lee Spooner, who also has 16 years' experience working for B&Q as a CAD technology specialist.
The start-up was one of 63 innovators selected for London Mayor Sadiq Khan's #GoToGrow programme, which supports high-growth companies looking to expand outside the UK.
Separately, another interior design web platform has launched in the UK that aims to offer consumers a high-end design service on a budget.
For a flat fee of £250, cost-conscious home improvers can access top-end design talent from Designs Direct, developed by interior designer Cindy Fuller, who believes that interior design should be much more widely available.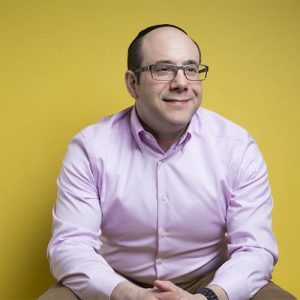 She said the platform hosts designers who specialise in various decor styles from modern minimalism to traditional and vintage.
"Whether looking for a total makeover or a quick update, Designs Direct can help transform any home into a stylish dream home," Fuller said.
Currently, Designs Direct offers three packages. The Luxe offers one concept design and up to two revisions (£250); the De Luxe offers two concept designs with up to three revisions (£550) and the Super Luxe, three concept designs with up to five revisions (£950).
Fuller said each package offers a thorough redesign of your chosen room, which includes attention to floors, walls, lighting, furniture and accessories. The designers are contactable through their portal, where they are available via Skype or online chat.
A combination of independent packages are also available from colour consultation to home staging, furniture layout and feng shui, as well as commercial design and buy-to-let for landlords.
"After helping friends, I began to realise that there was a real need for a design service that doesn't require a huge budget, particularly after people have just made one of the biggest investments of their lives," Fuller said.
"Our homes are where the best memories with our families happen, which is why it's so important we feel our homes express who we are, our personalities and individual style.
"This can be a challenge for many, but I am determined to make experts available to everyone no matter their style, tastes or budget. I want interior design to be accessible for every person, because no matter what walk of life, we should all get to enjoy and feel proud of our homes."
Is the current design process "flawed"? Could the new DigitalBridge web tool speed up the purchase process – and maybe attract customers who might be reticent to come in store for a consultation? What do you think?