Roxor chief executive Dave Cullen told kbbreview that struggling Better Bathrooms would need to "turn itself around on its own" but that its new owner would offer guidance.
Earlier today, Roxor Group, a holding company, which owns bathroom and tile manufacturing and supply brands BC Designs, Ultra Finishing and UAE-based Fireclay Factory, said it would buy the Leigh-based Better Bathrooms showroom chain for an undisclosed sum subject to approval from the Financial Conduct Authority (FCA).
Better Bathrooms is one of the UK's largest independent bathroom retailers, but posted a pre-tax loss of £1.8 million for the 12 months to April 2017. This was up from a pre-tax loss of £385,000 a year before.
Speaking exclusively to kbbreview, Roxor chief executive Dave Cullen said: "I don't believe Better Bathrooms is a broken business or we wouldn't have bought it. It just hasn't controlled its costs in line with a drop in turnover and needs to get back to profitability as quickly as possible."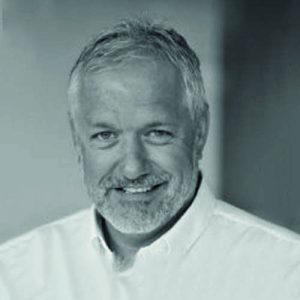 But Cullen said it would be up to Better Bathrooms' management to fix the business, with some light stewardship from Roxor.
"Roxor is a shareholding non-operating group. We are five or six people sitting around a board table. We don't meddle in the operations of the companies we own," Cullen said, but indicated that Roxor would be checking in with Better Bathrooms regularly and challenging their 2019 budget.
"Better Bathrooms' USP is that it is well-placed to offer consumers the ability to do their research online and, with its spread of branches, see and touch the products before they buy."
He called the acquisition "excellent news" for Roxor and Better Bathrooms, which he said will "strategically sit alongside our other group companies".
Cullen told kbbreview that Roxor had been looking for a B2C "front end" for about two years, and had approached Better Bathrooms in the past, but had been rebuffed.
He said: "As a separate entity, Better Bathrooms has a unique proposition of linking retail to online and back from online to retail. It gives the business the growth opportunities that it requires.
"The acquisition of Better Bathrooms makes Roxor a substantially larger group, effectively doubling its size and presence in the marketplace. It also forms part of Roxor Group's ambitious growth strategy enhancing our competitive position in the market."
The purchase of Better Bathrooms, which has 15 showrooms, mostly in the Midlands and the north, comes amid tense Brexit negotiations and warnings from ratings agency S&P that a "no-deal" Brexit could tip the UK into a year-long recession.