Two kitchen retailers in the heart of London's luxury kitchens hub have told kbbreview that business rate and rent increases were taking their toll on their Wigmore Street showrooms.
Speaking exclusively to kbbreview after one of the most business-friendly budgets in years, Zeyko by Living in Design and Nicholas Anthony, which sells Siematic and own-label furniture, said that the combined effect of steep business rates on top of the concurrent decline in footfall due to the internet and uncertainty over Brexit meant that the trading environment had become as painful as the period during the financial crisis 10 years ago.
"Everyone is struggling down here," Paul Goodwin, general manager at Zeyko by Living in Design, told kbbreview.
"Restaurants, cafés, bars are closing. People come in here and look at the appliances and then they want to go and buy them direct online from companies that pay almost zero business rates."
Tony Nicholas, shareholder, Nicholas Anthony
Calling the government measures to revive British high streets and town centres introduced in the Budget this week a drop in the ocean, he said business rates for his shop had actually gone up by £10,000 at the last review, while their landlord had just informed them that rent was about to go up, too.
Goodwin said the situation had become so dire, with the quietest footfall over the past six months than in recent memory, that there had started to be a question mark over the future viability of the showroom.
"Why do we need a showroom? I could have a website and then take samples to people's homes. No overheads. Much better," he reflected.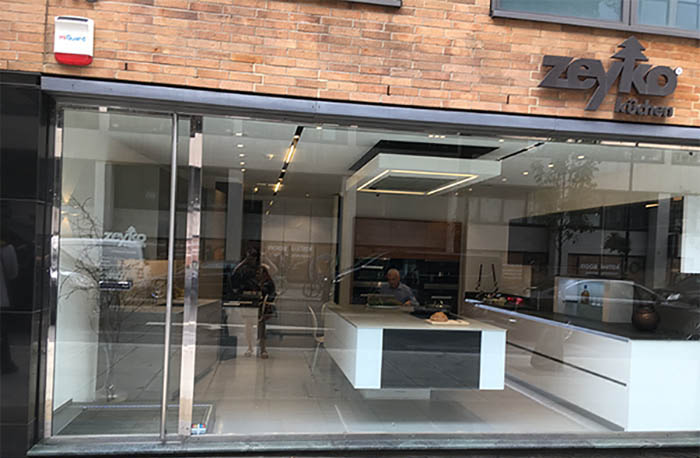 Neither Zeyko nor Nicholas Anthony, which has one showroom on Wigmore Street and four in other exclusive locations in London, Colchester, Cambridge and Ascot – nor many other London kitchen and bathroom showroom – will qualify for the third-off cut in business rates for retailers with a rateable value of £51,000 or less, which will apply for 2019 and 2020.
Nicholas Anthony said that business rates for its Wigmore Street showroom now exceeded the shop's net profits and the management team have been reviewing their business model for the past year or so.
Tony Nicholas, a shareholder in the family business, said the business rates move was a "very small gesture" that wouldn't support his business or most other central London kitchen showrooms, and said unless the Government took "drastic steps" shops would continue to shut.
He said Marks and Spencer and Debenhams had to take drastic action to turn things around,  rationalising their store portfolio to free up funds to invest in creating a better experience in fewer stores and attracting customers from a wider area. Nicholas said Nicholas Anthony would be protecting their retail estate of five showrooms, with their Wigmore Street presence important for marketing, but said they had been making various adjustments to their business model over the past year, including pushing into interior design and innovating in their customer experience.
Paul Goodwin, showroom manager, Living in Design by Zeyko
"People have changed the way they shop. They do their research online, get two or three quotations and then come in to see and touch the products. This means footfall over the past few years has steadily declined, which means a smaller pool to convert into customers.
"It also means we have to spend a huge amount of our marketing budget on our website. Over the past two years, we have spent about £20,000 on our online channels and we are already considering a new-build."
He said higher customer demands meant displays have had to become more innovative and sophisticated and so installation costs are also "dramatically" more expensive than they used to be, putting further pressure on margin when appliances have become a "commodity".
Nicholas called the Government's new digital services tax for social media and search engine firms "small beer", which wouldn't alleviate any of the challenges facing kitchen studios under pressure from internet vendors and the "nervous market" created by the policy uncertainties of the UK's departure from the European Union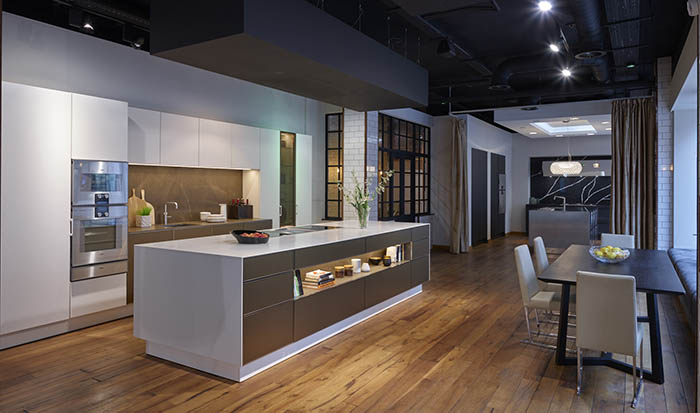 "We have people in our shop comparing prices on appliances online. Perhaps, if the Government closed the disproportional taxation gap with proper taxes on the digital retailers, then that would go some way to levelling the playing field."
He said it didn't help that the industry was "fragmented", with little support from the big appliance manufacturers and compared the "extremely" tough trading environment to the period following the financial crisis in 2008.
"If this slow market continues, it's going to be carnage for kitchen retailers next year, and I can't see it changing. Markets don't like ambiguity, or the unknown. Even at the top end of clients, nobody is spending money if they don't have to."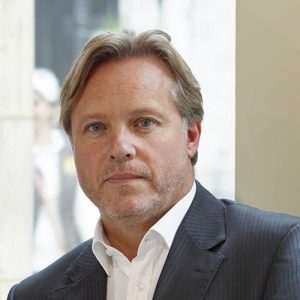 He said slower footfall had been an issue for a few years, but over the past few months, the business had observed more enquiries not going through to order.
Reflecting on the £675 million fund the Chancellor has set up with the ambition to help UK high streets and town centres evolve and adapt to fundamental shifts in shopping and social behaviour, Nicholas said: "Every little helps, but it remains to be seen how it is spent. Different regions will have different requirements, and historically the dialogue between businesses and local councillors has frequently been almost non-existent, leaving a gap between the perception of what retailers need and require and what we actually need and require."
He added: "It's a regional problem, but also a national problem. We want buoyant high streets and interesting places to go, and retail is up there with how people like to spend their free time."
But Nicholas said that his family business, which has survived more than five decades, was "up for the fight".
"Government initiatives are always nice to have, but it's hugely important that businesses also help themselves, because ultimately, it's what you do that makes a difference."
Critically, he recommended making sure a retailer's website is relevant and easy to navigate, with more than just a landing page for a physical address and he said "stay fine-tuned with the way the market is moving".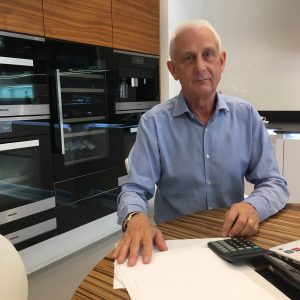 He said Nicholas Anthony had also entered the market with a "high-spec" £20,000 German kitchen – more than 50% below its standard price level.
While admitting that at that level currently, "the market is flat", he pointed to a recent contract job where Nicholas Anthony had supplied, delivered and fitted 120 kitchens to a property developer with seven Siemens appliances, Corian worktops and glass splashbacks for £17,500.
Meanwhile, the way Goodwin at Living in Design by Zeyko handles bargain-hungry shoppers is to slap on a charge of between £150 and £250 for fitting appliances if they decide to buy them online.
He questioned the future of Wigmore Street, suggesting that in a few years, if things carry on as they are, it could just be the big manufacturers, like Miele, paying to be represented there.
"We used to have a big French and German customer base. We had many French customers that lived around High Street Kensington and Chelsea with good jobs. But it feels like many of them have gone back home.
"The only businesses in the industry that seem to be doing well are some of the British furniture factories, as studios that typically buy German and Italian kitchens seem to be making preparations for Brexit just in case."