The appliance industry has spent the better part of a decade innovating in automation, connectivity and remote control, but one kitchen designer wonders whether the Internet of Things and artificial intelligence really represents our future home.
Toby Griffin, formerly head of kitchen design at JT Dove and now a business consultant in the KBB industry, has questioned the level of practical innovation in the kitchen and bathroom appliance industry over the past 10 to 15 years.
"I joined the industry 16 years ago just as it was coming into in the heyday of great new products. De Dietrich's induction hobs and pyrolytic ovens (the DTI304J and the DOD448X were both ground-breaking), Fisher and Paykel's Dishdrawers, Aqualisa's digital showers, Neff's Slide&Hide (in the pre-Bake Off days, when no one was especially interested), Smeg's iconic FAB retro fridge-freezers, Liebherr's BioFresh, to name but a few.
"But since then, it's all gone a bit quiet," Griffin told kbbreview in a provocative opinion piece for the November issue.
"In the past 15 years, I'm struggling to think of something that is a universally good idea in the appliance world. (For balance, it is really worth pointing out that the industry has made massive strides in terms of materials in work surfaces, panelling, flooring and baths, but for the sake of this article I'm looking at appliances."
"The industry has become obsessed with remote control, automation and connectivity.
"As anyone who knows me will tell you, I love new ideas and innovation, but equally I am not a lemming, and won't believe that something is 'the future' just because lots of people are saying that it is.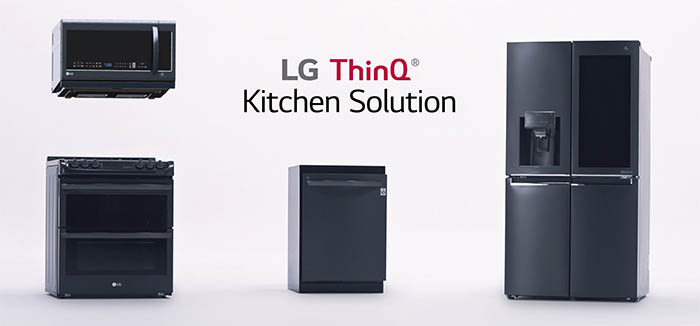 "In most cases, these innovations have seemed to me to be solutions looking for problems. I remember a couple of years ago that everyone wanted their Nest home heating control, and before that there was the Lutron home control system, both of which are rarely talked about now."
With credit to a few notable exceptions, including boilers that self-diagnose and self-report performance issues, Griffin called remote-control mostly an "unnecessary complication" in cooking and cleaning.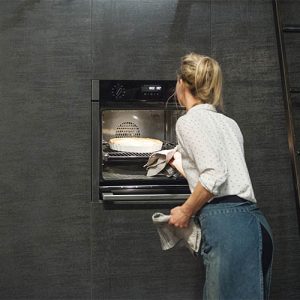 "In fact, the physical disassociation from the cooking experience is arguably removing the pleasure from it (such as ovens preprogrammed to automatically cook certain foods).
"With the recent remarks I've seen suggesting that we could soon be designing houses without kitchens, then it's important for us all that enjoyment of the kitchen and cooking should not be diluted in a sea of technology."
Griffin added: "Meanwhile, quiet and slow revolutions are happening, and we just haven't noticed."
He points to developments in the dishwasher space as one example, where smaller and slimmer dishwashers, are becoming "increasingly appropriate" for smaller homes and shrinking households, but still mostly ignored by retailers and designers.
"Slowly but surely the 'normal' 600mm dishwasher is becoming inappropriately large for its requirements, while the slimline dishwasher is becoming increasingly appropriate for most households.
"Therefore, we are blindly locked into a mentality that robs our clients of a potentially very useful 150mm of extra cabinetry space, while giving them an appliance that won't be filled in a day, and therefore can't justify a routine, evening wash cycle.
"In a similar vein, we could perhaps start to consider how 450mm high compact ovens are always overlooked in favour of the 600mm high models. As we all know, the large capacities are driven by the 'Christmas turkey' dream, but how many clients know that a good compact oven will take a 4kg turkey (enough for eight people)?"
Griffin added: "There is huge potential for genuine, useful and eminently saleable innovations, but that require us to think about crossover ideas into our neighbouring industries to seek them out.
"Or, perhaps we just accept that the heyday of appliance innovation has been and gone.
"It's been 11 years since the iPhone arrived, which has revolutionised all of our lives, but since then each new smartphone has simply been a minor improvement on the one before, so similarly perhaps the KBB industry is in the same lull.
"Or maybe, just perhaps, we're about to discover the next big thing."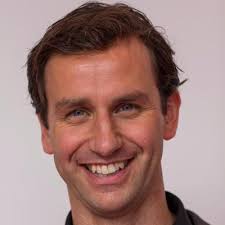 Could the future of appliances look like this?
Toby Griffin suggests appliance innovations that are practical, useful and could potentially sell in the millions
1. A hand-washing heating solution in the bathroom
---
While hot taps in the kitchen have taken off, Griffin believes that an energy-efficient hand-washing solution in the bathroom could be universally practical, save energy and bring down heating bills.
"In a house with a combi boiler, for the sake of 10 seconds of warm water, we waste a few seconds of cold water waiting for the boiler to kick in, 15 seconds waiting for the warm water to reach the tap, and then quickly shut it all off, with a boiler and pipes now full of hot, unneeded hot water. How inefficient is that!"
In the next decade, could we see water heaters mounted underneath basins as standard?
2. Double ovens that double up
---
The trend has been for double ovens to be replaced by two appliances: the single oven and a combination microwave. But Griffin asks why not have a double oven in which the top cavity is also a microwave with a side-opening, reversible door? Going further, the main oven could double up as a steam oven too, Griffin says.
"One appliance, one control panel, one electrical connection, one space in the home."
3. Double-functionality appliances
---
"I recently had a client that had limited space in their kitchen, and we were looking for a place to design in a radiator – it was tricky. We considered both replanning the room and plinth heaters, but nothing would quite 'fit the bill'. It then struck me, that the kitchen would have a heater already, in the form of the oven; and so a safe vent system and programmer/timer could surely be designed so that this performs the room heating as well as the cooking?"
4. An integrated combi boiler
---
Thirty-or-so centimetres deep, 600mm wide, and 720mm high, and takes a hinged furniture door in the same way as an integrated washing machine.